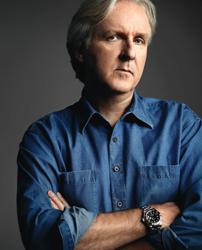 Time and Gems offers a mark of quality, reliability and high distinction selling Britain's most loved luxury watch brand for 2013, Rolex.
(PRWEB) March 12, 2013
Time and Gems offers its customers a mark of quality, reliability and high distinction selling Britain's most loved luxury watch brand for 2013, Rolex.
Rolex is the leader in luxury watches. It is today the highest symbol of prestige and performance. Time and Gems sells over 600 varieties of Rolex watches for women, men and unisex watches. This is a collection of both current and vintage pieces. Every Rolex piece is an original luxury watch and is pre-owned certified. Customers can choose whichever style they want from the factory or exclusive dial, bezel and band arrangement.
Rolex is not only a brand that everyone recognizes but also a luxury watch that has aesthetic values. Made with meticulous precision and control of every piece that goes into the watch, Rolex is a luxury piece that comes with a self-winding and precise Oyster movement. Customers can now get it with its case, dial and band covered with brilliantly cut diamonds.
Time and Gems offers its customers an easy way to choose the best style in luxury watches by making it possible to view the models online. The company's official website provides a gallery of pictures customers can view each luxury watch such as certifies used Rolex Watches. It also provides a way for making the search easy. Customers can now browse the entire collection of Rolex pieces according to model type. The company provides over five models that include Men's DayDate Presidents, Men's Datejusts, Men's Submariner, Men's Daytona, Men's GMT-Master, Ladies' Rolex Presidents and Ladies' Rolex Datejusts. The other options offered to customers when they want to buy Rolex pieces are to shop by sorting and filtering their options according to price or type. They can view each piece for quality and authenticity before buying.
Other than used Rolex, Time and Gems offers its client the option of other luxury brands such as Cartier, Breiling, Bell & Ross, Panerai, Chanel, Audemars Piguet, Lois Viutton, Logines, Movado, Victorinox, Tudor, Dior, Harry Winston and much more. Customers can view all these luxury watches online from the retail store's official website.
About Time and Gems
Time and Gems is the largest online luxury watch retailer worldwide. This company prides itself in having the largest selection of luxury watches for both men and women. With over 700 unique collections, this retailer offers exclusive luxury watches for every occasion. Time and Gems is an independent company and has been an authorized dealer of the Rolex brand for more than 30 years. Initiated in 1997 in Los Angeles, the company has grown its international market over the years to become the must go-to showroom where celebrities acquire the latest luxury watch trends.
Time and Gems is the leading pre-owned Rolex dealer for the fact that each luxury watches it offers guarantees the buyer excellent service. The watch retailer offers a comprehensive 2-year warranty and independent authentication and appraisal for insurance purposes. Furthermore, a buyer gets to have the luxury watch delivered in a luxury wood watch box with a velvet interior, a hand sewn polishing cloth and a detailed instructional manual.
To get more information Call 1-888-658-5595
or visit: http://www.timeandgems.com/