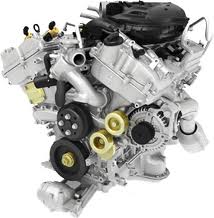 The new Saturn S and SC discounts that are now available to mechanics and other buyers online are in addition to website upgrades made recently.
Seattle, Washington (PRWEB) March 05, 2013
Saturn was one of the most successful brands of General Motors before its termination 2009. The restructuring of GM caused this brand to be eliminated and replacement motors are now in shorter supply. The GotEngines.com company is now discounting its prices for mechanics and other buyers planning to purchase a used Saturn engine. These discounts can be taken advantage of for online sales or toll-free telephone number ordering. Details can be located online at http://www.gotengines.com/blog/saturn-engines/saturn-sc-engines-sale.
Saturn produced its S series vehicle to public acclaim at the start of the 1990s. The engine selected to power this vehicle was the 1.9 motor from General Motors. This motor was custom built exclusively for Saturn vehicles. The fuel efficiency and zero reduction in horsepower helped Saturn produce this engine type for nearly two decades.
While the remaining Saturn inventory was transitioned to Chevrolet, replacement motors can be difficult to locate without a distribution source. The discounted engines now for sale online seek to provide more purchasing options for buyers.
Engine buyers generally have to make specific choices for quality. Some preowned motors that are found for sale have mileage that is higher than expected. The maintenance schedules and age of an engine are two factors that are considered before buyers make a purchase.
The Got Engines company has created two ways to help ensure all buyers selecting this company for purchase. The first measure is an extension of the engine warranty program. This allows parts protection and breakdown coverage. The second measure is internal inspections on engines that are received prior to shipment inside the 48 continental United States.
The new Saturn S and SC discounts that are now available to mechanics and other buyers online are in addition to website upgrades made recently. This company has now published over 1000 pages on its website. These pages provide information and details that are essential for performing engine research.
The details that are presented to customers provide the data that is required to know before sales are completed. The new online quote system is now providing faster and easier ways for customers to receive immediate engine pricing.
About Got Engines
The Got Engines company has sold its motors on the Internet since 2007. This company distributes preowned engines for SUVs, pickup trucks and passenger cars inside the United States. By contracting with top distribution companies and wholesalers, this company has been able to build one of the most respected preowned inventories on the Internet. Brands like Ford, Chevrolet, Dodge, Plymouth, Toyota, Honda and other automakers are represented in the Got Engines inventory. This company supplies extended warranty protection with all sales. Incentives like low pricing and free shipping have made it possible for this company to expand revenues.