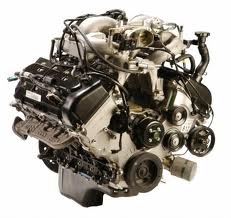 This company has applied the discounts to Ford, Chevy, Toyota, GMC, Jeep and other pickup truck manufacturers currently in stock.
San Jose, CA (PRWEB) March 12, 2013
Pickup truck engines are produced by foreign and domestic automakers to provide the torque and horsepower truck owners demand. Locating a replacement pickup truck motor could be difficult for a buyer without a positive resource to purchase these units online. The UsedEngines.co company is now discounting its used truck engines for sale online. This company has applied the discounts to Ford, Chevy, Toyota, GMC, Jeep and other pickup truck manufacturers currently in stock. Details for this offer can be read at http://www.usedengines.co/used-truck-engines/truck-engines-sale.
The V6 engine is a base model motor typically used for a majority of pickup truck models. Smaller four-cylinder engines have been used to power compact pickup trucks from Ford Motor Company and General Motors. The larger engines like the V8 now offer the same power level that the muscle car era provided. This increase in horsepower has helped more automakers develop larger pickup trucks for sale.
The engines now reduced in price are sold in preowned condition and instantly displayed on the company website. Helpful information is provided to buyers performing research before deciding to purchase.
Price changes are common in the secondary market engines industry. Retailers frequently change the MSRP in effort to capture higher profits for the demand of specific engines. These price changes can complicate the search process for buyers. The UsedEngines.co resource online now provides accurate pricing and VIN number matching for all quote requests.
These strategies are helping this company to provide higher levels of customer service. The customized pricing offered to each customer is one way this company is providing a difference between other retailers online.
The installation of the instant quote system last year has helped produce faster pricing for customers online. The development of this system has made it possible for this company to distribute immediate pricing at the click of a button. This is in combination with the standard toll-free telephone number used by this company.
Customers searching for used pickup truck engines now have access to different ways to research and price nearly any motor currently available on the secondary market.
About Used Engines Co.
The Used Engines Co. company supplies discounted preowned engines directly to vehicle owners, mechanics, junkyards and other engine buyers online. The large inventory and lower than MSRP price incentives published by this company has helped more buyers connect with the correct engine replacement required. The complete staff of engine specialists works closely with all customers submitting quote requests or information requests. The Used Engines Co. is one of few retailers online providing free shipping for all engine replacements inside United States. This company frequently expands its inventory and incentives for all customers online.