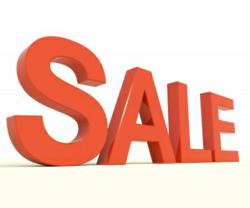 Philadelphia, PA (PRWEB) August 31, 2012
Customers have bought Samsung phones in bunches because of the ongoing sale of Cellular Country. The sale started at the beginning of August and stretches to the end of the month. The Samsung cell phones that Cellular Country offers start at $19.99 to $569.99. The low prices of the Samsung cell phones have given customers a viable option if they want to own not just one cell phone but multiple cell phones.
The affordable prices and huge discounts enable customers to make multiple purchases when they go cell phone shopping. Customers get bigger discounts when they make multiple purchases of their selected Samsung phone. Customers can choose from the wide selection of Samsung cell phone models that Cellular Country offers.
The offer includes discounted accessories for every purchase of a Samsung cell phone. Customers can choose from the Bluetooth headset, data cable, and car charger. The discount bundle provides customers added financial flexibility.
One of the eye catching cell phones during Cellular Country's sale is the Samsung Moment. This cell phone encapsulates affordability and high quality. It comes with a 3.2-megapixel camera and camcorder. It provides accessible and user friendly messaging features that help users stay connected, and this cell phone is only $104.99.
The Moment is only one of many Samsung cell phones that Cellular Country is offering during its sale. There are many other discounted cell phones that are available. Purchase a Samsung phone and, get the second cell phone at an even bigger discount.
About:
Cellular Country is a used cell phone retailer that offers low prices for big name cell phone brands such as Samsung, HTC, LG, Sony, Nokia, BlackBerry, and others. Visit their website http://www.cellularcountry.com to get the latest deals.