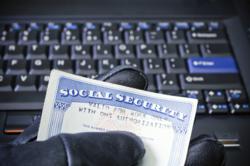 Orlando, FL (PRWEB) March 19, 2013
Possibly one the largest security breaches in the history of the United States government has just taken place. The System for Award Management (SAM) security breach puts hundreds of thousands of government registered businesses at risk of identity theft. SAM being the mega database of information contains confidential business information such as sole proprietors social security numbers, banking information, names and addresses. There is still no word out on the severity of this breach. It would be safe to assume that the General Services Administration (GSA) felt that this was extremely serious incident. It was so serious that it required an email to be sent to every government contractor registered to date on a Sunday.
The major question is when did the GSA find out the door to the $85 million over budget procurement database was left wide open. There is no word of any businesses currently being effected from the breach in SAM at this point. An email has been sent to every government contractor registered in SAM describing the nature of the break in and how to take measures to protect their identity. This event only adds to the laundry list of recent government incidents such as the immense spending scandal of government funds in Las Vegas, N.V., and numerous problematic glitches in SAM over the past year. Amanda Fredroksen, Acting Assistant Commissioner of the Integrated Award Environment quoted in the email, "We apologize for any inconvenience or concern this situation may cause. We believe it is important for you to be fully informed of any potential risk resulting from this situation. The security of your information is a critical priority to this agency and we are working to ensure the system remains secure. We will keep you apprised of any further developments." You have got to be kidding me. What happened!? However, the real question that is currently being asked by government contractors is does a simple apology make up for this enormous issue? It is time for a change.
The email goes on to offer a phone number to call in order to take necessary steps against identity theft and financial loss. 1-800-FED-INFO provides a semi helpful guide to remind government contractors to keep a watchful eye on their bank accounts due to their social security number and other confidential information being at risk. The government is even offering free credit monitoring systems to those potentially effected by the breach. The phone number also tells users to go to the Federal Trade Commission website to learn more information about how to protect a business's identity.
Matthew Weigelt, Senior Writer at FCW.com wrote in an article about the constant problems with SAM stating, "The GSA's road to rectifying the situation has been bumpy, and the acquisition community is frustrated. One reader wrote that he entered his company's information into SAM only to have it disappear from the system. Worse, some users were unable to find anyone to help them." When Government Contracting Tips.com asked Weigelt for a comment on third party registrations Weigelt responded stating, "Third party registration firms prevent small businesses from pulling their hair out due to the difficulty of System for Award Management registration. Any small business that wants to register and more importantly register properly should look into using a third party registration firm to register their business for government contracts." It was reported by a third party registration firm that one contractor when calling the federal help desk was put on hold for over 47 minutes, only be placed on hold again almost immediately after someone answered his call. Needless to say, frustrated from the whole process the contractor hung up the phone and looked for another way to register his company.
Pamela Sapia, SBA District Director of the San Antonio, Texas Office quoted in a phone interview, "These businesses need to be very proactive and need to be educated on the system. The businesses that have the time to dig in and really understand what they are getting into will learn the system. I think a company can go in and register but there are companies out there who don't want to deal with that process, and those who can't take the time can use a third party registration firm. A third party registration firm is fine. If a small business does not want to take the time to understand the process they can pay a third party registration firm to register their business. We here at the SBA we see businesses do it both ways. The most rewarding part about my job is seeing businesses just getting started make their dreams happen when they are ready to take that next step. We are all here to serve and help small businesses." US Federal Contractor Registration for example is the world's largest third party registration firm helping register thousand of businesses in SAM everyday to receive available government contracts.
Eric Knellinger, President of US Federal Contractor Registration quoted, "Our phones are ringing off the hook and our staff are working extra hours to handle frustrated contractors. We will do whatever it takes to help contractors understand the registration process and take the fears away from concerned contractors."