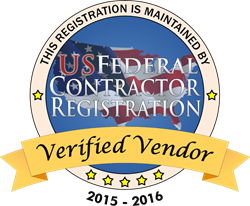 Washington D.C. (PRWEB) April 27, 2015
The United States Federal Government as of 04/16/2015 has 244 open Solicitations in Illinois where they are currently seeking out properly registered government contractors. According to the new USA Spending website, the federal government has so far spent over $143 billion in government contracts over the course of 850,194 government transactions in 2015. Illinois specifically has spent almost $2 billion in government contracts in fiscal 2015. Please see the below available contract released by US Federal Contractor Registration, additional Illinois contracts can be found at https://www.uscontractorregistration.com.
US Federal Contractor Registration is reporting the release of the Micro Focus Software Maintenance Renewal solicitation in Illinois posted to FedBizOpps (FBO) on April 24, 2015. The Micro Focus Software Maintenance Renewal solicitation response date is current set in record for April 27, 2015. Every business interested in bidding on the Hand Tools and Toolboxes solicitation must be properly registered in System for Award Management (SAM), as well as have the North American Industry Classification System codes 511210 - Software Publishers, and 511 - Publishing Industries (except Internet) filed in their SAM account/vendor profile.
Below is a copy of the Micro Focus Software Maintenance Renewal solicitation as originally posted to FedBizOpps (FBO) on April 24, 2015:
DISA/DITCO intends to issue a contract for a follow-on procurement effort to renew the expiring software licensing and maintenance support for Micro Focus software products for DISA Enterprise Services Directorate. Micro Focus Inc. has proprietary rights to the software code for the Micro Focus software products associated with this requirement and is the only known source, along with its resellers, that can provide this maintenance support. No other vendor or distributor can legally obtain access to the software, and no other vendor can make duplicate copies since it is protected by copyright and patent laws.
The period of performance will be from April 29, 2015, through April 28, 2016. The statutory authority for other than full and open competition is 10 USC 2304(c)(1), only one responsible source and no other supplies or services will satisfy agency requirements. Companies who can provide the above listed software maintenance renewal must request a copy of the solicitation and return it via email to nannie.r.brillant.civ@mail.mil. Responses are due by 12:00 A.M. (Central Time) on April 28, 2015. The resultant contract will be firm fixed price. All responsible sources may submit a proposal that will be considered. The NAICS code is 511210 for this procurement.
Businesses that would like to learn how to bid on available opportunities or register in SAM can call Acquisition Specialist Peter Lanore at 1(877) 252-2700 Ext 751. Vendors have been enrolling in the Simplified Acquisition Program to win available government contracts, network with procurement officers across the nation, and qualify their business for government contracting. Businesses that would like to learn more about the Simplified Acquisition Program can visit http://www.simplifiedacquisitionprogram.org/