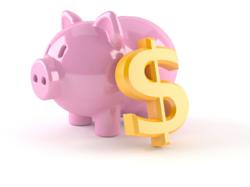 St. Petersburg, FL (PRWEB) November 24, 2011
US Federal Contractor Registration has announced that all applicants for Federal grants or other forms of financial assistance must complete their CCR registration first. The announcement was made on the third party registration firm's Government Contracting Tips blog on Wednesday, November 23, 2011.
According to the USASpending website, over $97 billion in grants and financial assistance payments have been made since October 1st, 2011 alone. The highest payments have been made in the states of New York, Texas and California.
The federal government awards grants for a variety of reasons, such as for education or temporary housing assistance. Many of the grants available from the federal government are listed on the Grants.gov website. In order to qualify for federal grants or payments, applicants must first obtain a DUNS number and complete their CCR registration. As of August 9th, 2011, any submission received from an applicant who does not have a current and valid CCR registration will be automatically rejected.
US Federal Contractor Registration is urging applicants to complete their CCR Registration as early as possible in order to avoid costly delays. Even a simple update of an existing CCR registration can take 24 hours to process; a new CCR registration can take even longer, especially if there are errors in the submitted data. Just like government contracts, available grants have deadlines for applications to be submitted. In nearly all cases, late submissions are not accepted so if an organization misses the deadline they'll also miss out on free money from the government.
The Georgia Tech Procurement Assistance Center has estimated that nearly 20% of CCR records errors or omissions. It is extremely important that organizations' CCR registrations are complete and accurate. Failure to complete and maintain the required government registrations can result in payment delays or disqualification for grant awards. Serious errors may even result in fines or punitive action.
In order to help organizations avoid missing out on grant opportunities, US Federal Contractor Registration offers free verification of CCR registration for businesses and other organizations. Information about current grant and government contracting opportunities is also available. Interested groups can contact the Contractor Helpline for more information at (877) 252-2700 ext 1.
US Federal Contractor Registration is a third party registration firm that has helped thousands of organizations complete their CCR registration and apply for grants. US Federal Contractor Registration pairs businesses with a dedicated case manager who helps them every step of the way. To request a free evaluation and assessment by a Placement Specialist for your organization, call the Contractor Helpline at 877-252-2700 ext 1 or visit our blog at http://governmentcontractingtips.com/.
###