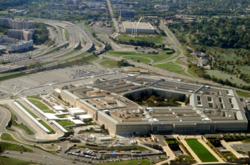 Orlando, FL (PRWEB) July 17, 2012
Federal contractors are beginning to scramble in order to prepare for sequestration in January. The approximate $1 trillion in federal budget cuts are due to take effect in less than six months, already resulting in federal agencies delaying contract awards or otherwise slowing down their procurement actions, according to an article in The Washington Post. Large contractors such as Lockheed Martin are threatening massive layoffs, while smaller contractors are developing strategies to deal with the federal government's vastly reduced budget next year.
The automatic budget cuts are a result of the super committee's failure to secure a bipartisan agreement to reduce the federal budget by $1.5 trillion as a part of last year's debt limit deal, according to the Economist.
"Vendors need to begin preparing for sequestration immediately," advised Eric Knellinger, President of US Federal Contractor Registration. US Federal Contractor Registration is a third party registration firm based in Orlando, FL. "Aggressive marketing, careful positioning, and relationship building will be absolutely vital in the coming months."
Companies new to government contracting and small business owners are strongly encouraged by the Small Business Administration to aggressively market their products and services to buyers in order to effectively compete in the federal market. A recent report by American Express OPEN shows small business contractors spend an average of $103,827 to win their first government contract.
Although many small businesses assume they can't compete with big companies or fulfill the government's needs, the reality is that over $92 Billion in contracts were awarded to small businesses during the 2011 fiscal year according to USASpending. Federal regulations such as the Small Business Act and assistance programs like the 8(a) Business Development Program also help create in-roads for small businesses to compete for government contracts.
The US Federal Government Marketing program has helped hundreds of inexperienced vendors start off right by establishing their brand with government buyers, registering their profile on all the official government websites, sending notification of new bids directly to their email and developing a personalized government business plan which includes the names and contract information for contracting officers who have purchased similar products and services in the past.
US Federal Contractor Registration is a third party registration firm with corporate offices in Orlando, FL that has helped thousands of businesses complete their CCR registration and bid on contracts. US Federal Contractor Registration pairs businesses with a dedicated case manager who helps them every step of the way from initial registration to bidding on contracts. US Federal Contractor Registration's Orlando BBB rating is A- thanks to the quality of their service and responsiveness to customers. To request a free evaluation and assessment by a Placement Specialist for your business, call the Contractor Helpline at (877) 252-2700 ext 1 or visit our website at https://www.uscontractorregistration.com/.