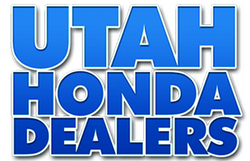 Some people are coming down to take advantage of our sale
Mesa, AZ (Vocus) November 8, 2010
The Utah Honda Dealers Association's 2010 Model Year-End Sales Event is in full swing. With savings reaching across the board to Civics, Fits, Odysseys and Ridgelines, now is the time to head to Utah Honda Dealers.
Civics and Fits are going for 0.9% APR for 60 months while the Accord, Cr-V, Pilot, Ridgeline, Insight, Odyssey and Elements can be had for 1.9% APR for 60 months. Sales apply to in-stock vehicles only. The Accord was Honda's best selling vehicle in October with the CR-V trailing close behind.
Featured special leases include the Civic VP Sedan AT at $159.00 a month for 36 months, the 2010 Accord EX Sedan V-6 AT and the Odyssey LX AT are both going for $249 a month for 36 months. The CRV AT 2WD LX is available for $229 a month for 36 months. The Pilot 2WD LX AT is only $309 a month for 36 months and the Insight LX CVT is down to $169 a month for 36 months.
"Some people are coming down to take advantage of our sale," says Ron Henson, President of Utah Honda Dealers Association, "but just about everybody is interested in taking a look at the 2011 models."
The 2011 Odyssey boosted Honda's sales in October and is expected to continue on the same path throughout the end of the year.
"With winter coming, people are taking note of cars that are going to perform well and offer reliability as well as safety features," says Henson. "At Utah Honda Dealers, we offer all of that in stylized vehicles."
UHDA is a leader in the automobile industry, offering a wide selection of Honda Accords, Civics, Crosstours, Insights, Fits, Odysseys, Pilots, Elements and Ridgelines.
For more information on the Utah Honda Dealers Association or current trends in the industry:
Contact: John Wright
Company: Utah Honda Dealers
http://www.UtahHondaDealers.com
Phone: 480-833-8111
# # #