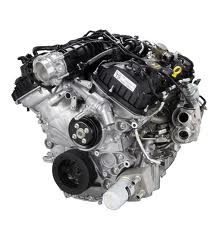 This new extension of coverage is designed to protect customer installations past the traditional benchmark warranty period.
Pittsburgh, Pennsylvania (PRWEB) March 26, 2013
The V6 engine is currently in production by most domestic and foreign automakers. This engine is a medium block and designed to provide the horsepower increase over a standard four-cylinder engine. The replacement engines company, usedenginesforsale.net, is offering a new warranty action plan for all V6 engines for sale online or made through the company toll-free telephone number. This new extension of coverage is designed to protect customer installations past the traditional benchmark warranty period. Compete details are now available from the company website.
General Motors, Ford Motor Company, Chrysler and Toyota represent some of the largest automakers in the world. Each of these companies currently produce different variations of a six-cylinder engine for installation into cars, sport utility vehicles and pickup trucks. Ford has produced more V6 engines aside from General Motors in the past 30 years.
The engines that are now under the new warranty protection policy online are applicable to the entire preowned engines inventory. These measures are designed to provide alternatives to engine buyers who are without warranty coverage.
The UsedEnginesforSale.net company launched its updated website last year as an effort to expand the resources for preowned engine buyers. This company has now created hundreds of informative pages online that buyers can use when performing engine research.
This information is offered as a better way to learn about the company inventory aside from standard stock descriptions from OEM documentation. The publishing of these pages is in addition to a recently announced quotations system installed online. This pricing system is now responsible for delivering the majority of company price quotes.
The acquisition of Jeep engines by this company has helped to expand the offerings in the United States. These popular 4x4 motors have recently been added to the inventory for sale to extend low pricing to dealerships, junkyards, mechanics and average owners of Jeep SUVs. The news release for this announcement can be located at http://www.prweb.com/releases/jeep-40-engine/used-jeep-engine/prweb10534597.htm.
This announcement was used to provide preliminary information for all sales as well as upcoming discounts and incentives now in the planning stages by this company. Current pricing is available by toll-free telephone number calls or the new online quote system.
About UsedEnginesforSale.net
The UsedEnginesforSale.net company provides an easy to use resource online to locate engines from foreign and domestic automakers. This secondary engine market seller has recently updated its inventory to provide better buying options in all 50 states. This company provides generous protection in the form of a warranty when all sales are made. The UsedEnginesforSale.net company frequently invests into new technologies and better ways to evaluate engines that are purchased before final sale to customers. These extra measures have helped to raise the quality of engines now supplied by this company in North America.