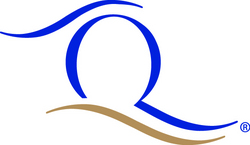 The program allows other vacation rental companies to team up with ResortQuest and benefit from its online equity and enhanced Web marketing
Fort Walton Beach, FL (PRWEB) December 3, 2008
The November 2008 issue of "Budget Travel" names ResortQuest.com a top Web site for Vacation Rentals. The article notes that the Web site offers accommodations from 55 ResortQuest beach and ski resort areas in North America, as well as hundreds of additional domestic and international destinations through the ResortQuest Partner Program. Now, with over 100 resort locations to choose from in the United States, Canada, Mexico and Europe, ResortQuest and our Partners represent a portfolio of over 50,000 vacation rentals
ResortQuest International, Inc., a leading Vacation Rental Management and Real Estate Company, launched the ResortQuest Partner Program a year ago to enhance the general awareness of vacation condos and rental homes in the Travel and Hospitality industry. Built on the principle that the industry is strongest when vacation rental companies work together, ResortQuest constructed a brand new Web site that features ResortQuest locations alongside other independent vacation rental companies.
"The program allows other vacation rental companies to team up with ResortQuest and benefit from its online equity and enhanced Web marketing," says ResortQuest CEO, Park Brady. "Partners receive the benefit of quality traffic from ResortQuest.com, improved link building, and expanded homeowner perks. Partners also receive one-on-one guidance from ResortQuest's Web Marketing team, which provides partners with monthly Web site analysis and performance metrics."
"Our goal is to provide partners with the most essential online tools and expertise at a low cost," says Rob Earp, ResortQuest Senior Online Marketing Manager. "Partners receive exclusive placement on our homepage page, access to the ResortQuest Web team, and monthly traffic reports that show how partners are trending versus their competition."
Dan Kline, Vice-President of Orlando's Magical Memories and charter member of the Partner Program says, "ResortQuest offers a unique opportunity to inform a wider audience about our Orlando vacation rentals and condos. We anticipate this partnership to increase vacationers' awareness of vacation rentals as a mainstream lodging alternative to hotels."
About ResortQuest
ResortQuest, one of the nation's leading vacation rental hospitality and resort real estate companies, provides a one-stop resource in North America's premier resort destinations. ResortQuest is the largest marketer and management company of vacation condominiums and home rentals in the U.S., based on a portfolio of over 10,000 vacation rental properties. ResortQuest has local check-in offices at every one of its destinations and full staff on-site to provide the highest service levels to guests. With the inclusion of Partner Affiliates in North America and Europe, ResortQuest now offers over 50,000 vacation rental choices in over 100 destinations world-wide. With over a billion in sales, ResortQuest Real Estate is one of the nation's leading real estate companies focusing exclusively on resort properties, offering superior brokerage services in the country's premier beach, ski and golf destinations.
For additional information, visit ResortQuest.com or call 1-800-GoRelax.
###