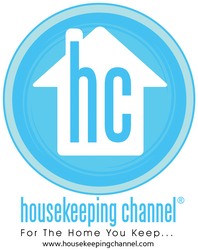 This step is part of our effort to continually improve our reviews and content
Boise, Idaho (Vocus) March 3, 2009
Before spending hundreds of dollars on one of the many high performance vacuum cleaners that proliferate the market, savvy shoppers turn to the Internet to research their choices.
In an effort to provide consumers the information they need to make wise purchasing decisions, The Housekeeping Channel (HC) is rolling out the first in a series of vacuum cleaner reviews produced in collaboration with The Carpet and Rug Institute (CRI).
"This step is part of our effort to continually improve our reviews and content," says Allen Rathey, president and founder of The Housekeeping Channel, "and part of CRI's effort to help consumers clean and maintain their carpets better."
Its first participant, the Oreck XL Platinum Upright, was found to be a top performer with a score of 9.4.
It earned a Gold designation in CRI's Seal of Approval program, which is based on scientific laboratory testing for soil removal, indoor air quality impact, and carpet wear. Housekeeping Channel field testers gave the vacuum cleaner high marks based on usability factors important to the home consumer.
"The reviews combine the CRI Gold, Silver or Bronze Seal of Approval rating criteria with our assessment for an overall score," explains Rathey.
According to the review, the Oreck XL Platinum Upright is a good choice for consumers who are looking for an American-made lightweight vacuum cleaner with excellent cleaning ability. At 9 lbs., the Oreck is suitable for most users, and especially people with two-story homes or those with physical limitations. Its light weight is due, in part, to the absence of onboard tools, which Oreck addresses by including a separate handheld canister vacuum with attachments, which field testers say works very well.
Other conclusions reached by reviewers:

Quiet operation, even at high speed setting
Excellent soil and pet hair removal
Excellent dust containment and virtually dust-free bag changes
Ergonomic handle
To see the full review, visit http://www.housekeepingchannel.com/r_146-Oreck_XL_Platinum_Upright_Vacuum
About The Housekeeping Channel
The Housekeeping Channel (http://www.housekeepingchannel.com) (HC) strives to be the Web's most comprehensive storehouse of factual information for consumers and media on achieving a cleaner, more organized and healthier indoor environment. The site provides how-to tutorials, news and reviews regarding the latest innovations in the cleaning industry, time-saving systems and motivation for keeping a better house. HC is a respected source of information relevant to cleaner, healthier homes, and has been cited or quoted by national media including US News and World Report, Newsweek, Real Simple and major news outlets. HC's Advisory Board helps ensure the technical accuracy of its content (See: http://www.housekeepingchannel.com/aboutus.php).
About The Carpet and Rug Institute
CRI is a non-profit trade association representing the manufacturers of more than 95 percent of all carpet made in the United States, as well as their suppliers and service providers. It conducts primary research, gathers data from other sources, and distributes informational materials on a variety of subjects related to carpets and rugs. CRI is a source of science-based, factual carpet information for consumers, writers, interior designers, specifiers, facility managers, architects, builders, building owners and managers, installation contractors and retailers.
Media Contact:
Allen Rathey, 208-938-3137
###