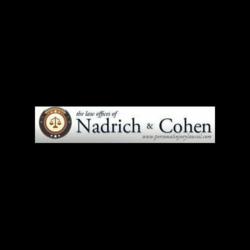 Atlantic City, NJ (PRWEB) March 07, 2013
In the first of what will be more than 4,000 vaginal mesh cases against drug giant Johnson & Johnson, a patient has been awarded more than $11 million, according to a February 28th Bloomberg article. Linda Gross of South Dakota was first awarded $3.35 million in compensatory damages by a jury in Atlantic City (Gross v. Gynecare Inc., Atl-L-6966-10, Superior Court of Atlantic County, New Jersey), but in a more recent development, the jury also determined that she was entitled to an additional $7.76 million in punitive damages.
According to Bloomberg, the jury contained 6 men and 3 women, all of whom declined to comment on their decision. Gross reportedly received 18 follow-up surgeries to treat complications from her original implantation of J&J's Gynecare Prolift vaginal sling device, which she received to shore up weakened pelvic muscles.
Jeff Nadrich, a national vaginal mesh attorney based in Los Angeles CA, has been following Linda's trial closely, and providing detailed commentary on his vaginal mesh blog. According to Nadrich, "While no amount of money can reverse the pain and suffering that Gross has undoubtedly experienced over the past 7 years, this compensation should at least remove the financial strain and allow her to experience an improved quality of life."
Nadrich also encourages other sufferers to seek medical care and to get in touch with a qualified attorney. "Other sufferers of vaginal mesh complications should know that it's not too late to take legal action. Contact a qualified vaginal mesh attorney to find out if you may qualify for compensation." Nadrich has been working with personal injury clients for more than 25 years, and is currently offering advice and representation to vaginal mesh side effects sufferers.
About Nadrich & Cohen: Jeffrey Nadrich is a personal injury attorney with Nadrich & Cohen, a California based law firm with offices in 18 locations across California. The firm has offices in Arcadia, Bakersfield, Fresno, Irvine, Long Beach, Modesto, Oakland, Oxnard, Palm Springs, Redding, Riverside, Sacramento, San Bernardino, San Diego, San Francisco, San Jose, Santa Rosa, and Tracy. Nadrich & Cohen handles all types of wrongful death and serious injury accident cases, including auto, truck, bus, motorcycle, and bicycle accidents, pedestrian collisions, boating accidents, dog bites, defective product cases and nursing home abuse. Victims are encouraged to call 1-800-718-4658 for a free consultation with a Nadrich & Cohen attorney.