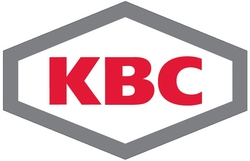 London, UK and Houston, Texas (PRWEB) February 13, 2008
KBC Advanced Technologies, Inc. (KBC) announces that Valero Energy Corporation (Valero) has signed an enterprise-wide license for the KBC SIM Suite software at all sixteen of its North American refining sites and the corporate headquarters.
Valero has been a licensee of FCC-SIM, the KBC kinetic catalytic cracking reactor model, for over ten years. This new agreement builds on prior usage of KBC software at Valero with the follow-on licensing of other rigorous KBC SIM models – HCR-SIM for hydrocracking, multiple HTR-SIM models for hydrotreating, REF-SIM for reforming, and DC-SIM for delayed coking. In addition, the agreement includes Petro-SIM and Petro-SIMExpress process simulation software. The agreement gives Valero access to KBC process optimization tools throughout their refineries. The long-term agreement also provides for annual software upgrades and technical support.
About Valero:
Valero Energy Corporation is a Fortune 500 company based in San Antonio, with approximately 21,000 employees and 2007 revenues of more than $95 billion. The company owns and operates 17 refineries throughout the United States, Canada and the Caribbean with a combined throughput capacity of approximately 3.1 million barrels per day, making it the largest refiner in North America. Valero is also one of the nation's largest retail operators with more than 5,500 retail and branded wholesale outlets in the United States, Canada and the Caribbean under various brand names including Valero, Diamond Shamrock, Shamrock, Ultramar, and Beacon. Please visit http://www.valero.com for more information.
About KBC:
KBC Advanced Technologies plc, a leading independent consulting, process engineering and software group, delivers improved operating performance to the oil refining, petrochemical, and other process industries worldwide. We provide process consulting, strategic planning advice, energy price forecasting and market analysis, economic studies, capital project services, and training to help clients achieve their business objectives and improve their competitive position. Our human performance improvement division provides organizational effectiveness services, training programs, operations manuals, and personnel development services.
KBC consultants recommend changes for material and measurable improvements in profitability. To assist clients in realizing such improvements, KBC provides implementation services and software solutions, including KBC SIM models and Petro-SIM™ for process optimization and energy optimization software packages. Formed in 1979, KBC has offices in the UK, USA, Canada, Singapore, the Netherlands, the Russian Federation, China, and Japan. For more information, visit http://www.kbcat.com.
Contacts for KBC Advanced Technologies, Inc.
Corporate Communications
Tamra Daniels
Tel: +1 281 293 8200
###