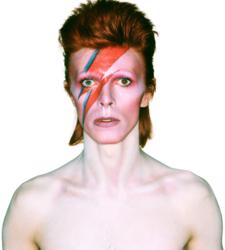 The Book, and the Exhibition will provide a new perspective on the enigmatic Performer and his work.
(PRWEB UK) 16 March 2013
The V&A Shop Online is the only place to order the fantastic new book David Bowie Is, featuring unprecedented access to the David Bowie Archive. Customers can also register their interest in the signed Collector's Special Edition, of which only 500 copies will be printed.
The Victoria and Albert Museum will curate the first international retrospective of the music icon's extraordinary career. Opening 23 March 2013, the David Bowie Is exhibition promises to be one of the most popular new displays at the V&A in recent memory. To commemorate this unprecedented event, the V&A Shop is launching the David Bowie Is range of products, which includes limited edition prints, jewellery, fashion accessories and the David Bowie Is book.
This spectacular new publication, available exclusively from the V and A Shop, is the first to have been given full access to the David Bowie Archive. The spectacular tome showcases his performance costume, ephemera and also his original artwork. The book, and the exhibition will provide a new perspective on the enigmatic performer and his work. From his beginnings in 60s London to the breakthroughs of 'Space Oddity' and 'Ziggy Stardust and the Spiders from Mars' and beyond, the book charts his impact, not simply on music, but the avant garde world of 20th Century art.
Available now for order from the V&A Shop Online, customers can also register their interest in the exclusive Collector's Edition of the book. Only 500 copies of this fantastic clothbound companion will be printed. Each comes with a lithographic print signed by David Bowie himself, which is bound into each book. Every edition will be hand-finished, numbered and cased in Perspex.
Customers can register their interest online at the Victoria and Albert Shop, or simply order the paperback or hardback versions of the book, which were published on the 4 March 2013.
Visit the V&A Shop today to find out more, or to order you copy of this unique David Bowie book.