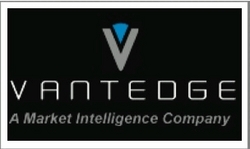 25% year after year performance improvement in customer retention and customer acquisition rates.
Atlanta, GA (PRWEB) February 12, 2008
Today, Atlanta-based technology market research firm Vantedge Group announces the first software-as-a-service (SaaS) business intelligence platform. According to a study of 125 firms that use business intelligence solutions by Aberdeen, companies that adopt customer intelligence management can attain greater than "25% year after year performance improvement in customer retention and customer acquisition rates." The midmarket buys $2.1 billion worth of business intelligence software each year, according to IDC, but until now, has been hampered by costs of $250K (and up) to obtain and maintain a functional business intelligence solution.
With the first software-as-a-service approach, Vantedge Group gives growing midmarket firms what they need--easy access to clear information--without having to staff a market research department, or having to develop an intelligence engine in the IT department. The new Vantedge Intelligence Bureau provides companies with a "do it for you" approach, including data management, modeling, mining and reporting. The Intelligence Bureau allows companies to efficiently make critical sales and marketing decisions from reliable data. Vantedge Intelligence Bureau eliminates the need for special hardware, software, personnel and training. With a base price point of only $60K/year and a positive ROI period of less than 90 days on average, it's also priced at less than half the cost of other business intelligence solutions with similar functionality.
"Our clients have specific needs, especially in this turbulent economy, for clear insights into their own customer satisfaction, segmentation, and price sensitivity. They don't have the luxury of waiting three months for a marketing study, or paying high dollars for systems like Business Objects, Hyperion or Cognos from IBM that average one to three years just to implement," explains Read Ziegler, President of Vantedge Group. "Our software-as-a-service model allows us to deliver superior value in a market dominated by expensive, tough-to-maintain software options on the one hand, and time consuming technology market research engagements on the other."
Bob May, VP/ Analytic Services, was recruited from SunTrust to lead the Vantedge Intelligence Bureau product development effort. Before joining Vantedge, he led the development of SunTrust's multi-million dollar intelligence warehouse, which helps the regional financial powerhouse manage over 16 million records and produce 23,000 reports every week for 5,000 users. According to May, the Vantedge Intelligence Bureau differs from other midmarket technology marketing research applications in several key ways, including the fact that it works with any database, doesn't require any specialized knowledge or labor on behalf of the client, and doesn't burden the IT department.
"Software is just a tool," says May. "What creates success at the end of the day are the people and the expertise behind the solution. With our new Intelligence Bureau, we can deliver full-service value at a better cost point than anything else available to the midmarket. Bottom line, that means better marketing returns, better leads, better research, and better profits."
About Vantedge Group
Vantedge Group is a Market Intelligence company that helps sales, marketing and strategy teams gain the insights needed to make smart decisions and drive consistent growth. Vantedge Group specializes in turning internal and external data sources into valuable and usable intelligence without the excessive costs and timeframes of traditional solutions. Companies gain significant benefits by identifying clear opportunities for growth and the optimal way to deploy their resources against those opportunities.
###