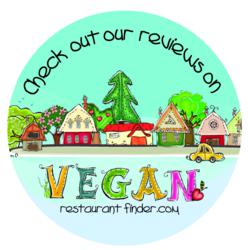 Our mobile app is in development and almost ready to roll-out. Our app will allow users to search for vegan restaurants based on their GPS position.
Thousand Oaks, California (PRWEB) March 27, 2013
There is a new website that's bringing ease to the ever-growing population of Vegans. As a strict vegan, it can be challenging to find restaurants that are either completely vegan, or at least offer vegan menu options. When traveling away from one's "home base" finding a place to eat with vegan options is difficult, if not impossible. When meeting for a business lunch, or picking up that quick bite to eat on the way home can seem like the hardest decision that's made all day, there is now a place to turn, or rather, to click.
Marketing spokesperson Rebecca Linen said: "We wanted to give the vegan community a way to find healthy places to eat. There are currently just over 3,000 restaurants in our database that are either 100% vegan, or at least have vegan options on their menu. We rely on honest reviews from our members in terms of atmosphere, taste, selection and food quality."
VeganRestaurantFinder.com is a new website allowing freedom to find and learn about vegan restaurants in their area. Whether one is new to town or born and raised, there always seem to be new vegan restaurants to be discovered.
"The website is only the beginning. Our site allows visitors to search for vegan restaurants within a 10 mile radius of any U.S. City or Zip Code", Linen said. "Our mobile app is in development and almost ready to roll-out. Our app will allow users to search for vegan restaurants based on their GPS position."
Currently, Vegan Restaurant Finder maintains a database of vegan restaurants within the U.S. only. Plans are underway to extend the website to Canada, and eventually world-wide. The website is 100% free for restaurant owners and visitors to use. Users are encouraged to post reviews and to rate each restaurant from 1 to 5 stars. Each restaurant will display it's overall ranking based on the aggregate sum of it's reviews and star rankings.
While adding restaurants to the website will always be free, there is an upgraded "Star Membership" offered for a one-time fee of $39.95. Some of the benefits of Star Membership include:
Top position in the search result pages
A Star Member graphic stamp on the upgraded listing
Vegan Restaurant Finder stickers "Check out our reviews on Vegan Restaurant Finder"
The ability to respond to reviews for reputation management
VeganRestaurantFinder.com gives a complete overview of each restaurant's menu, photos, description, hours, price range, website URL, Facebook URL, phone number, etc.
In addition to thousands of vegan restaurants, each ranked and reviewed by the vegan community, the website maintains a vegan blog with recipes, work out regimes, nutritional facts, health tips and much more for the current or aspiring vegan.
"We are constantly adding content to our blog. We are also actively seeking guest bloggers in the vegan community who are interested in adding unique content for our members and visitors", Linen said.
Vegan Restaurant Finder is a new directory website of vegan restaurants and restaurants that offer vegan options. The site can be found at http://VeganRestaurantFinder.com. Look for their mobile app coming soon.