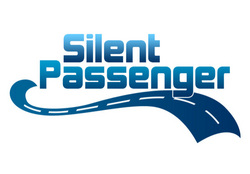 VTS really understands what is important to fleet managers and knows how to deliver great value.
Deer Park, NY (PRWEB) March 11, 2009
Vehicle Tracking Solutions (VTS) and SpeedGauge, Inc. today announced they have worked together to provide VTS customers with the industry's first real-time true speed notification system. VTS will integrate SpeedGauge's database of posted speed limits into their Silent Passenger fleet management application to monitor actual speed violations, in real time.
With the new SpeedGauge Module, VTS customers will be notified whenever a vehicle exceeds posted speed limits by a "speeding" icon in the Silent Passenger application, an e-mail or text notification, and a historical report which details all speed violations.
Under the agreement with SpeedGauge, VTS will have a period of exclusivity to offer this new product to their clients.
Current speed notification systems offered by GPS tracking providers allow users to set a single threshold to monitor speed. Most users will set this threshold for the state speed limit, to monitor speeding on highways and parkways. Unfortunately, this will not alert a company when their vehicles are exceeding posted speed limits in residential areas, which can expose a company to potential liability.
"We are continually searching for new product enhancements which will improve our users' experience," said John M. Cunningham Jr., president of Vehicle Tracking Solutions. "The SpeedGauge module will serve an integral role in reducing operating expenses and increasing fleet safety. We're extremely pleased to offer this revolutionary product to our customers."
The SpeedGauge Module in Silent Passenger will allow VTS customers to:

Dramatically reduce the amount of fuel a vehicle uses, as speeding is known to increase fuel consumption
Protect the safety of employees and company reputation by monitoring speed violations
Reduce accident and insurance rates by identifying risky driving behavior
Reducing unnecessary wear and tear on your fleet
Create new revenue opportunities and differentiate our partners' products
In addition to receiving the SpeedGauge real-time true speed notifications in Silent Passenger, VTS customers will have access to reporting and analytical tools to identify problem areas and track and train drivers over time.
"We are extremely pleased to work with VTS on the first and only real-time true speed notification system," said Jonathan Hubbard, CEO of SpeedGauge, Inc. "VTS really understands what is important to fleet managers and knows how to deliver great value."
Excessive speed is a major factor in 30% of fatal truck accidents and is a leading indicator of poor driver behavior. Speed-related crashes result in nearly 1600 deaths, and $6 billion in lost productivity in the U.S. each year and speeding is also a leading contributor to poor fuel economy and vehicle maintenance costs.
About Vehicle Tracking Solutions:
Vehicle Tracking Solutions is a Long Island based company and a leading provider of Automatic Vehicle Location (AVL) devices and fleet management solutions. VTS tracks more than 13,500 vehicles 24 hours a day for clients in 32 states. Operating since 2002, VTS was named to the 2008 Inc. 5000 list of fastest-growing private companies in the U.S. VTS operates offices in New York, Massachusetts, North Carolina, Connecticut, Florida, Arizona, Minnesota and Texas, and is the only company in the AVL industry to offer franchise opportunities. For more information, visit Vehicle Tracking Solutions' Fleet Management website.
About SpeedGauge:
Since 2002, SpeedGauge has been building and offering useful applications and services built upon the deep analysis of GPS data streams. These innovative applications and services are designed to improve enterprise efficiency and decision making and are developed in a way that neatly integrates with current IT solutions and management processes. For more information, visit SpeedGauge's website.
Product and service names mentioned herein are the trademarks of their respective owners. Services described in this announcement are protected under US Patent number 7,356,392.
###