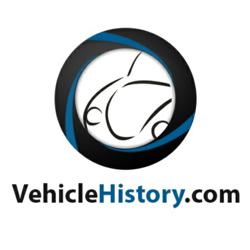 Our experts analyze what's wrong with a car and can tell customers what might need looked at.
Chicago, IL (PRWEB) March 10, 2013
VehicleHistory.com has recently started offering used car buyers recommendations on what they need to fix a vehicle, shared a company representative. With this information handle a buyer can also better decide whether a car is worth the buy or not.
"Our experts analyze what's wrong with a car and can tell customers what might need looked at. In the event of an accident, an expert can advise a client to tell a mechanic to look at certain parts of a car. If there was flood damage, they can also advise on what electrical parts probably need maintenance," commented the company agent.
A vehicle history report can show service records, accidents, and more, but often buyers still might not know what's wrong with a car. With a full report from VehicleHistory.com, buyers can take the report straight to their mechanic to view the recommendations and perform an professional walk through of their own.
"We hope this new service allows mechanics and customers to become more aware of the problems that may be hiding in a used car," commented the company rep.
VehicleHistory.com is a trusted name for vehicle history reports and hopes to expand as a leader in service recommendations too. This program will allow consumers to count on the website for more than just a car check up; they'll be able to find out everything possible by searching a vehicle.
About VehicleHistory.com:
VehicleHistory.com provides online vehicle history report services for used car buyers and sellers in North America. VehicleHistory.com is most reliable way for customers to get background material on the cars they are interested in purchasing with one of the largest databases of used car information in the United States. VehicleHistory.com has had millions of vehicle history reports purchased from their online database. Contact VehicleHistory.com customer service 24/7 through live chat or by calling toll free 1-855-395-6395.