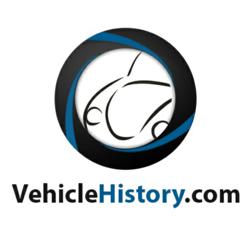 We've made it a lot easier to identify which report customers have chosen and the payment options available.
Boston, MA (PRWEB) March 14, 2013
VehicleHistory.com has updated their premium reports and wants to let customers know what the difference is between the basic version and the upgrade, said company officials yesterday. There was some confusion on what customers would get with the basic version and so the company wants to clarify.
Basic vehicle history reports from VehicleHistory.com include the following options: make, year
body type, engine type, model, trim, manufacturer, and production.
Premium reports from the website include:
Services & accidents
Reported stolen
Flood damage
Was it a rental?
Salvage history
Title Issues
Is it a lemon?
Higher mileage
Undisclosed lien
Serious accidents
Historical Title
Ex-police/rental car
Total loss
Odometer issues
Insurance loss
Plus everything from a basic report.
A VehicleHistory.com rep shared the following insight into the confusion, "What we proposed happened was that our website options were not clear enough. We've made it a lot easier to identify which report they have chosen and the payment options available. We've already seen a positive result from some customers, via feedback on Facebook thanking us for making this change easier to see on the site."
As the automobile industry continues to improve, the company has seen more volume come through their site. This fix came just in time as increases and used car sales have made an upward climb, according to VehicleHistory.com experts.
For questions about billing or other account information, the company invites customers to email manager(at)vehiclehistory(dot)com or visit their online help desk right on the website.
About VehicleHistory.com:
VehicleHistory.com provides online vehicle history report services for used car buyers and sellers in North America. VehicleHistory.com is most reliable way for customers to get background material on the cars they are interested in purchasing with one of the largest databases of used car information in the United States. VehicleHistory.com has had millions of vehicle history reports purchased from their online database. Contact VehicleHistory.com customer service 24/7 through live chat or by calling toll free 1-855-395-6395.