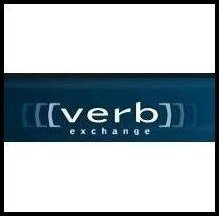 Our beta release continues to be a success on many levels
Vancouver, BC (PRWEB) February 7, 2007
Verb Exchange Inc. (TSX-V:VEI) announces that the number of registered users for CoPilot Console™ has passed 40,000 and continues to grow daily on a worldwide basis.
"Even in Beta and without any marketing spend, we now have over 40,000 users," stated the Company's CEO Craig Goldenberger. "With new marketing initiatives and innovative features being added over the next few months, we anticipate our user base to continue to grow at an exceptional rate."
"Our beta release continues to be a success on many levels," stated Goldenberger. "Revenue from minute usage sales is being generated sooner than expected and we have contracted to sell ad space on http://www.copilotconsole.com as a result of the increase in traffic to the site. Ad revenue is now expected in March and enhancements in desktop messaging will be complete this month with resulting revenue coinciding with the enhancements."
The Company has also closed a private placement of 1,866,666 units at a price of $0.15 per unit for gross proceeds of $280,000. Each unit is comprised of one common share and one half of one warrant. Each full warrant entitles the holder to acquire an additional common share at $0.20 per share for one year, subject to acceleration in certain circumstances. The proceeds of the private placement will be used to add the infrastructure required to handle the increasing number of CoPilot users and for a marketing program being launched to increase awareness of CoPilot.
CoPilot is Verb's proprietary desktop based application that allows users to place phone calls over the internet without the need for any specific hardware, effectively allowing users to make cheaper long distance calls without a VoIP phone or gateway. CoPilot eliminates the need to carry extra devices when traveling, allowing the user to capitalize on the cost effectiveness of VoIP while still utilizing their cell phone, or any existing land line. CoPilot also allows the user to send SMS (Short Message Service) text messages from their desktop.
To get CoPilot, and to receive 100 minutes of free call time, just visit http://www.copilotconsole.com
About Verb Exchange:
Verb Exchange provides Unified Communication solutions via the Packet Network, including not only the World Wide Web, but also internal corporate networks. Verb's services simplify voice, wireless, fax, e-mail and web-based communications for people and businesses on the move. The technology allows users to manage their communications, contacts and messages from any device, anywhere in the world.
Statements included in this announcement, including statements concerning our plans, intentions and expectations, which are not historical in nature are intended to be, and are hereby identified as, "forward-looking statements" for purposes of the safe harbor provided by Section 21E of the Securities Exchange Act of 1934, as amended by the Private Securities Litigation Reform Act of 1995. Forward-looking statements may be identified by words including "anticipates", "believes", "intends", "estimates", "expects" and similar expressions. The company cautions readers that forward-looking statements, including without limitation those relating to the company's future operations and business prospects, are subject to certain risks and uncertainties that could cause actual results to differ materially from those indicated in the forward-looking statements.
For further information please contact:
Peter Berdusco, http://www.stockhitlist.com at 1-866-824-9190
or
Scott Ackerman, Director at 1-866-824-8938
http://www.verbx.com
The TSX Venture Exchange has not reviewed and does not accept responsibility for the adequacy or accuracy of the content of this news release.