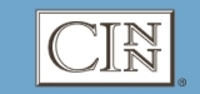 Historically, the maximum ideal carry weight has been considered to be a third of your body weight, and most of these men and women are carrying 60 to 70 pounds on their back, which is way more than their backs can handle. It's no wonder they are in pain
Chicago, IL (PRWEB) February 19, 2009
As the U.S. military speeds up its withdrawal of troops from Iraq, more then a fourth of all soldiers will return suffering not from bad battle wounds, but from bad backs. It's estimated that more than 150,000 active and inactive Iraqi servicemen struggle with back pain. In Afghanistan, American soldiers are reporting similar problems.
The pain is often caused by lifting supplies, carrying heavy backpacks, crouching in trenches and sleeping on unsupported cots. That means a lot of war veterans will be seeking help for aching backs.
These harsh realities prompted the Chicago Institute of Neurosurgery and Neuroresearch (CINN) to offer a new complimentary program to military personnel who served in Iraq and Afghanistan and who suffer from back conditions. A recent Iraq and U.S. pact mandates that U.S. troops will leave Iraqi villages by the middle of this year and leave Iraq completely by 2011.
"CINN Gives Back" program provides each soldier with a complimentary consultation by some of the nation's foremost neurosurgeons and pain specialists. It also includes a complimentary pain relief session with a certified physical therapist. If surgery or alternative therapy is needed, CINN will work on a case-by-case basis to provide necessary treatment to American servicemen that served in Iraq who strive to be free of back pain. In addition, all members receive a free pain booklet with tips on core strengthening, treatment options and a resource list of organizations they can turn to for help.
There also is an interactive back pain blog available where soldiers can seek advice from CINN medical professionals and communicate with other vets who suffer from back pain.
"We are anxious to assist our Iraq and Afghanistan veterans who have back problems," says Len Cerullo, M.D., renowned Chicago neurosurgeon often referred to as "a visionary in neurosurgery."
"Even personnel in top-notch physical condition often struggle with back pain. We realize that immediate intervention can help prevent chronic back pain and related conditions that can last a lifetime."
Just ask 24-year-old Iraq veteran Matt Breen, is a personal trainer who performs a daily set of preventative exercises, yet still struggles with chronic back pain. Breen served as a squad leader and supervisor of armaments during his time in Mosul and Tikrit, Iraq. His days were spent lifting heavy crates of ammunition, carrying 50-pound back packs and crouching during field exercises.
Now he runs daily and works on strengthening his core every day, but it is not without pain. He recently joined the "CINN Gives Back" program, and Dr. Cerullo indicated he may be suffering from a degenerative disc.
"When I was in Iraq, I had no idea of how much wear and tear I was putting on my back," says Breen. "When I first met with Dr. Cerullo, he gave me some great suggestions on keeping my back in good shape and preventing future surgeries. I am grateful to him and the other physicians in the program who are making a difference for U.S. service personnel."
Besides Dr. Cerullo, several CINN physicians and medical specialists have volunteered their time for the "CINN Gives Back" program.
Edward Mkrdichian, M.D., CINN neurosurgeon, who escaped from Iraq in 1971 and fled to the U.S., says the U.S. military has controlled the unrest and delivered peace to Iraq.
"I greatly appreciate what these servicemen have done for my family members and friends who still live in Iraq," he says. "I am honored to return the favor by providing them with medical help."
"Historically, the maximum ideal carry weight has been considered to be a third of your body weight, and most of these men and women are carrying 60 to 70 pounds on their back, which is way more than their backs can handle. It's no wonder they are in pain," says Gail Rosseau, M.D., CINN neurosurgeon.
"Because of what these men and women have endured, many members of our staff -- from physical therapists to neurosurgeons and physiatrists - are joining forces to help our military personnel. It's the least we can do."
For more information or to schedule an appointment in the "CINN Gives Back" plan, please call 800-411-2466 or go to http://www.cinn.org and click on "CINN Gives Back."
About CINN:
The Chicago Institute of Neurosurgery and Neuroresearch medical group (CINN) is one of the nation's leading organizations for the diagnosis, treatment and rehabilitation of people with brain and spine disorders. Originally founded in 1987, CINN is one of the Midwest's largest teams of neurosurgeons known for their pioneering treatments and minimally invasive techniques. The Chicago-based neurosurgery practice has offices in Chicago, Vernon Hills, Elmhurst, Skokie, Tinley Park, Orland Park and Harvey. For more information log on to http://www.cinn.org.
###