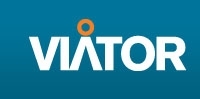 Throughout the integration process we've seen that American Airlines Vacations is very focused on delivering value to their customers. They have a straightforward goal: make booking a complete vacation experience easy for all their customers to accomplish
San Francisco, CA (PRWEB) June 30, 2008
American Airlines Vacations (]http://www.aavacations.com) a division of American Airlines, the world's largest airline, has chosen San Francisco-based Viator, Inc. as one of its preferred destination activities providers.
American Airlines Vacations, which offers great deals on vacation packages featuring unpublished American Airlines fares with negotiated, unpublished hotel accommodations, ground transportation and activities for one low price, is enhancing their offering with the addition of more than 3,000 of Viator's sightseeing tours, experiences and events in over 100 destinations around the world.
Through a seamless integration, travelers booking on the American Airlines Vacations web site, http://www.aavacations.com, can search through the activities offered in their destination after they have chosen the other components of their itinerary. Viator's carefully pre-screened activities showcase all elements of a destination including iconic attractions, cultural excursions, outdoor adventures and off-the-beaten-path experiences. With activities in American Airlines Vacations destinations like the Caribbean, Mexico, Central and South America, Europe and cities throughout the United States, Viator helps travelers experience more during their vacation with activities like:
The Snorkel Bahamas Adventure in Nassau, featuring an undersea extravaganza of living coral and tropical marine life
The Private New York City Tour by Chauffeured Classic Convertible for visits to SoHo, Greenwich Village, Little Italy and Brooklyn Heights
Skip the Line tours of the Vatican Museums and Sistine Chapel in Rome, the Accademia Gallery in Florence, and the Louvre in Paris
"At American Airlines Vacations, we are focused on providing our customers with the ability to create wonderful vacation experiences with great ease, every time they take a trip," said Suzanne Rubin, President of American Airlines Vacations.
"Combining Viator's vast collection of destination activities with our extensive network of private fares and specially negotiated rates on hotels and car rentals significantly adds to the value we offer to our customers."
American Airlines Vacations joins the global network of Viator distribution affiliates that includes airlines, hotels and resorts, online travel portals and city-specific web sites. Founded in 1995, Viator works in more than 400 destinations to identify the best local operators, providing the best experiences at the best value.
"Throughout the integration process we've seen that American Airlines Vacations is very focused on delivering value to their customers. They have a straightforward goal: make booking a complete vacation experience easy for all their customers to accomplish," said Rod Cuthbert, founder and chairman of Viator, Inc. "Enabling their customers to book all aspects of their trips in advance will help them save money and time, and avoid the headaches and disappointments associated with waiting until they arrive to plan their activities."
About American Airlines Vacations
American Airlines Vacations is one of the most recognized airline-owned tour operators in the United States. As a market leader in the travel industry with close to 20 years of experience, American Airlines Vacations offers its customers a choice of more than 2,000 hotels and resorts in over 200 cities in the Caribbean, Mexico, Hawaii, Europe, Canada, the United States, Latin America and Asia. Customers are able to use AAdvantage® miles to pay for their vacation. For more information on American Airlines Vacations, visit the company's web site at HYPERLINK "http://www.aavacations.com/" http://www.aavacations.com, call 1-800-321-2121 or contact your travel agent.
About Viator
Viator is the world's leading online resource for travel experiences, providing access to more than 5,500 tours, attractions and activities in 450-plus destinations in 75 countries. Viator - the Latin word for traveller - offers travelers a one-stop shop to plan, research and book trip activities with helpful resources like customer reviews, star ratings, suggested itineraries and the Viator Travel Blog. Viator's in-house travel experts have picked respected and trusted local operators to ensure a quality experience, value and service, all backed by Viator's low-price guarantee. Founded in 1995, Viator sells its products directly to consumers at http://www.viator.com and through its global network of more than 1,000 affiliates that include major hotel and airline companies, online travel agencies, city-specific sites and more. Through its collection of company operated and affiliated sites, Viator welcomes nearly two million visitors per month. Viator is headquartered in San Francisco with regional offices in Sydney, London and Las Vegas.
Contact:
Kate Sullivan for Viator, Inc.
(973) 568-7589
pr(at)viator.com
###