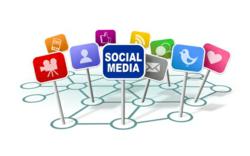 The video interviewing technology process helps direct attention to the quality of candidates
Philadelphia, PA (PRWEB) January 30, 2013
Social recruiting has now taken on a larger role than in prior years and continues to become a major focus of an employer's brand as well as their recruitment strategy. Just ask the attendees at the Social Recruiting Strategies Conference in San Francisco, CA January 29-31.
Social Recruitment allows an organization's sourcers and recruiters the ability to identify, nurture and recruit talent across the globe. With the increase in access, it allows an employer to identify top talent regardless of their location. The major question remaining is how to take the geographically diverse group of candidates and creating an efficient and positive experience for the candidates regardless of their location.
Async Interview's pre-recorded and live video interview tools provide a structured interview process regardless of the location of candidates, recruiters or hiring managers. Cliffs Natural Resources, Air Liquide and Pacific Gas & Electric use Async Interview to help structure their interview process for recruiters and hiring managers alike, while expanding their target candidates using things such as social recruiting.
"The video interviewing technology process helps direct attention to the quality of candidates by reducing scheduling hassles around the interview process", said Henrik Strame, Chief Sales Officer at Async Interview. "With the rise of social recruiting and other sourcing technologies, evaluating candidates for quality and job fit are going to be a critical piece to the recruitment puzzle."
Async Interview fixes the interview puzzle by allowing their companies to source top talent and have the decision makers focus on making decisions. "Async allows us to have a broader geographical reach than our current resources allow," said Jen McNutt, Manager of Recruiting at American Eagle Outfitters. "We can focus our energy on sourcing the best candidates for AE."
ABOUT ASYNC INTERVIEW
Async Interview is a technology and service company meeting the needs of corporate and outsourced recruitment professionals through its video interviewing technology. Its suite of video interviewing tools are built to address a process bogged down in inefficiencies, rising costs and laborious procedures. The cloud-based, real-time system gives recruiters, HR Professionals and hiring managers the ability to interview, evaluate, collaborate and hire the emerging workforce. http://www.asyncinterview.com