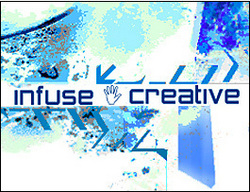 New York, NY (PRWEB) March 25, 2008
Infuse Creative Founder and President Gregory Markel shared his years of search marketing experience with Search Engine Strategies conference attendees this afternoon while speaking on video search engine optimization of video content for popular video search engines like YouTube, MySpace, Yahoo Video, Google Video and others.
Drawing from his experience with client/projects including The BBC, New Line Cinema, FOX, CBS, Sony, Universal, Mazda, The National Geographic Channel and others, Gregory detailed a number of important best practices to optimizing videos for video search engines to enable one's videos with greater presence and popularity while making them more easily found for keywords within the popular video search engines like YouTube.
Gregory talked about the power of social community influence on video ranking and also spoke for the first time publicly, on how video search engine optimization can also be used as a "Free Google Brand Domination Tool" via TubeMogul.com submission to multiple video search engines, (search 'Scotty Moore Video' on Google and count the brand instances), and as an aid to search engine brand reputation management, the art of dealing with and managing negative consumer generated content, by using a brand's video content to displace negative content within search engines like Google.
Gregory emphasized that as video search engines like YouTube, Myspace, Google Video, Trueveo, and Yahoo Video become more and more popular, they should absolutely be utilized by movie, television, news, music, and general video content owners as a powerful source of free/no cost per click and relevant branding and targeting opportunities through video search engine optimization to reach consumers that are looking for video online.
About Infuse Creative:
http://www.infusecreative.com
Infuse Creative, LLC, employs the latest state of the art technologies and methodologies to the search engine marketing benefit of their lead generation, ecommerce, entertainment, and branding/awareness clients such as Mazda, Pacificare, New Line Cinema, Realty Executives and others via full service search engine marketing and Internet marketing services.
About Search Engine Strategies:
http://www.searchenginestrategies.com
Search Engine Strategies is the premier conference series that keeps you informed about search engine marketing and optimization issues. These events teach you the ins-and-outs of search engine marketing from top experts in the field, along with information from the search engines themselves.
Contact information:
Melissa Klotz
Melissa @ infusecreative.com
323-960-7790
###