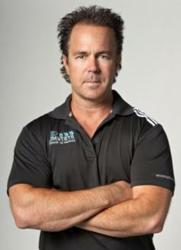 No longer will surveillance cameras just be used as a recording of a crime that has happened in the past, it will be able to stop crimes before they even start.
Orange County, Calif. (PRWEB) March 11, 2013
Michael Houser, also known as the Security Genius, has just released the new Megapixel Surveillance Genius system. With this new system, business owners that rely on video cameras to protect their employees, property and merchandise will now be able to stop theft, vandalism and other crimes before they happen instead of just relying on grainy camera footage that only helps after the fact – if it helps at all.
"Our new Megapixel Surveillance Genius system is the new all-seeing eye in the sky that our clients have been asking for. This patented technology can monitor an area and can pick out the people who aren't supposed to be there, notify our central monitoring station and/or client and then allow one of our operators to speak over a loud speaker and warn that person to leave. No longer will surveillance cameras just be used as a recording of a crime that has happened in the past, it will be able to stop crimes before they even start," stated Houser.
The Megapixel Surveillance Genius system delivers alerts to Electronic Eye Security's central monitoring station as they are happening rather than just delivering a recording of the event after it has happened. This key difference between the old technology and this new, cutting edge technology is a game changer.
If a property gets vandalized, the business owner will often put up security cameras to stop it. However, the same kids that vandalized last week come back the following week – just with masks on. Since most businesses don't monitor the video feed in real time the footage is used after the fact. If the vandals have masks on, it is of no use all.
So the next move the business owner makes is to hire a security company to drive around his building a couple of times a night. The problem? That ends up being only a few minutes of on-site security every night. So then the business owner must hire a guard to either stay on-site or actively monitor the video cameras. However this can be too costly in most situations.
The Megapixel Surveillance Genius system puts an end to the madness.
"This is the game changer in security systems. When a criminal is trying to break in or vandal a facility and our operator's voice comes on over a phone speaker or loud speaker and says, 'Hey you in the black hoodie, you are on camera and the cops are on their way!' that guy is going to leave right then," continued Houser.
The system works with cameras that use patented algorithms that learn the area that the camera is watching in just minutes after installation. They can then recognize the difference between people, animals, cars and all types of inanimate objects in every weather condition. One megapixel camera can cover an area the size of a football field for detection.
When a person enters the monitoring area the Surveillance Genius "brain" watches them to make sure they don't violate any of the established rules set by the business owner. This can mean entering an area they aren't supposed to be in or even just touching a car. As soon as the violation of the predetermined rule occurs, the central monitoring station is alerted with live camera feed. The operator then warns off the intruder, or if needed, calls the police.
Business owners all over Southern California are clamoring to have this system installed in their facilities because they realize how much money it will save them in stolen merchandise. However, before Electronic Eye Security will install their new Surveillance Genius system, they complete a 72 point on-site security analysis and report. They have found that instead of having to continually upgrade an out-of-date system, business owners armed with this information are more likely to have the right system installed the first time.
To receive an educational kit with information on Electronic Eye Security's Megapixel Surveillance Genius system and to get your own 72 point on-site security analysis, visit their website at http://thesecuritygenius.com.