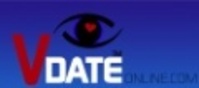 It's the safest most efficient way to meet and verify some basic information to ensure the profile you are responding to is representative of who created it
CHICAGO (PRWEB) March 6, 2008
The concept for the VdateOnline.com website was inspired by the most common concern traditional online daters expressed when meeting via the web. Is this person accurately describing who they really are? Through the use of live video chat technology and unique linking architecture, VdateOnline.com has effectively solved this problem. The site's video chat feature shows members who the REAL person is behind the profile quickly, safely, and totally free. A person could literally go on five live video chat dates in the time it would take to get ready and travel for a single unconfirmed meeting. Simply put, "It's the safest most efficient way to meet and verify some basic information to ensure the profile you are responding to is representative of who created it," says Ms. Sharma, co-founder.
The live video chat feature has also made those difficult long distance relationships much easier to manage. We have received a number of positive messages from members who use our video dating feature when they're apart. VdateOnline's secure, totally private one-to-one video chat system allows two people to interact however they wish across the street or the world with no software downloads.
You know what they say now..."a picture tells (only) a thousand words but video tells you the truth."
For more information, visit http://www.vdateonline.com.