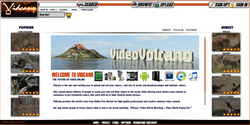 You should get a job.
Aspen, CO (Vocus) October 8, 2010
"What?" is probably your immediate response.
Isn't that the opposite of what usually gets said?
How many times has a mentor suggested to a newcomer: "You should get a job." Probably dozens of times, maybe hundreds, right?
Getting a job just might not be the answer to long-term security. What if there were another, more creative, way for an individual to produce something of value for the world, and to get paid well for creating it?
Surely, another bit of advice that is often passed along is: "Do what you love and the money will follow." Sounds a lot more fun, doesn't it?
Marty says, "Really, now... think about it. Wouldn't any person be happier if they could somehow do what they really love and then somehow get paid for doing it? Sure they would. But how?"
It's funny that when people reach a certain age, such as after graduating from high school or college, they assume it's time to go out and get a job. Start punching the time clock and begin bringing home the weekly paycheck.
But like many things the masses do, just because everyone does it doesn't mean it's the best possible idea for long-term success and happiness. In fact, if an individual is reasonably intelligent, getting a job just may be one of the worst things they can do to support themselves. Or, as Marty puts it bluntly, "There may far better ways to make a living than selling oneself into indentured servitude."
The alternative to getting a job is to remain happily jobless for life and to generate income through other means. Sounds easy. But again, how? In general, any person could choose to follow the example set by Marty Stouffer, Filmmaker and now Internet Video Pioneer.
Realize that someone earns income by providing value — not time — so a first step is finding a way to provide the best value to others, and to charge a fair price for it. One of the simplest and most accessible ways is to start one's own business.
Whatever work they'd otherwise do via employment, they need to find a way to provide that same value directly to those who will benefit most from it. It takes a bit more time to get going, but their freedom is easily worth the initial investment of time and energy.
As Marty knows firsthand, one of the greatest fears they'll confront is that they may not have any real value to offer others. Maybe they think that being an employee and getting paid by the hour is the best they can do.
That line of thinking is all just part of their conditioning. "It's absolute nonsense to think that way." says Marty. As an individual begins to dump such brainwashing, they'll soon recognize that they have the ability to provide enormous value to others and that people will gladly pay them for it.
There's only one thing that prevents them from seeing this truth — fear.
"All that you really need is the courage to be yourself," Marty states emphatically. He continues, "Your real value is rooted in who you are, not what you do. The only thing you need actually do is express your real self to the world. And there is no better way than to put your reality down on film or in video."
He explains, "You've been told all sorts of lies as to why you can't do that. But you'll never know true happiness and fulfillment until you summon the courage to do it anyway."
"You already know deep down that getting a job isn't what you want. So don't let anyone try to tell you otherwise. Learn to trust your inner wisdom, even if the whole world says you're wrong and foolish for doing so."
"Years from now you'll look back and realize it was one of the best decisions you ever made."
"Getting a job is not a great idea because a working person only gets paid when they are sitting there and working. Have you ever considered that it might be better to be paid even when you're not working?"
"Don't you think your life would be much easier if you got paid while you were eating, sleeping, and playing, too? Why not get paid 24/7? Get paid whether you work or not."
"Don't your plants grow even when you aren't tending to them? Why not your bank account?"
Smart people build systems that generate income 24/7, especially passive income. This can include starting a business, building a web site, becoming an investor, or generating royalty income from creative work. One such endeavor could be the production of Videos for sale on the Internet. This is an exciting new opportunity that is going to explode in the near future and everyone living in America today is right at the very beginning.
Whether its Internet Videos or something else, these would-be entrepreneurs only need the sort of system that delivers ongoing value to people and generates income from it, and once it's in motion, it runs continuously whether it gets tended or not. From that moment on, the bulk of that creator's time can be invested in increasing their income (by refining your system or spawning new ones) instead of merely maintaining an income.
The VideoVolcano (Vidcano) web site is an example of just such a system that can be utilized to improve one's own life and to actually make the world a better place.
Marty continues, "Sure it will take you some upfront time and effort to design and implement your own income-generating Videos. But look on the bright side. Any new effort always requires some initial hard work. And, if you do choose to produce some Videos or to sell the ones you already have, then once you get them going, you won't have to work so many hours to support yourself."
"After that, if you want to keep working long hours because you enjoy it, go right ahead. If you want to sit around doing nothing, feel free. As long as the Videos that you put into this Vidcano system continue delivering value to others, you'll keep getting paid whether you're working on new Videos or not."
This is the singular and simple beauty of Vidcano.com.
Nobody is born knowing how to start a business or generate investment income or create Videos that are worth watching, but these things can easily be learned. A local library or bookstore is filled with books and magazines containing information about how to produce Videos. Marty states, "Yes, its challenging, but its also extremely fun and creatively satisfying."
"How long it takes you to figure it out is irrelevant because the time is going to pass anyway. You might as well emerge at some future point as the owner of income-generating Videos as opposed to a lifelong wage slave. This isn't all or nothing."
"If your Videos only generate a few hundred dollars a month, that's a significant step in the right direction."
"Consider this. Which experience would you rather gain? The knowledge of how to do a specific job really well — one that you can only monetize by trading your time for money – or the knowledge of how to enjoy financial abundance for the rest of your life without ever needing a regular job again?"
"Now I don't know about you, but I'd rather have the latter experience. That seems a lot more useful in the real world, wouldn't you say?"
"Does putting yourself in a position where someone else can turn off all your income just by saying two words ('You're fired') sound like a safe and secure situation to you?"
"Does having only one income stream honestly sound more secure than having 10?"
"The idea that a job is the most secure way to generate income is just silly. You can't have security if you don't have control, and employees have the least control of anyone. If you're an employee, then your real job title should be professional gambler."
"Of course, making Videos for the Internet is also a gamble, but at least it has a potentially big payoff for you. Why not give it a try?"
This information is coming straight from a guy who has been there/done that, Marty Stouffer
For any specific questions or input, please contact directly:
Marty Stouffer
Media Delivery Technology LLC
Aspen, Colorado, USA
Telephone 970-925-3033
Cell phone 970-309-7444
marty(at)meddeltech(dot)com
###