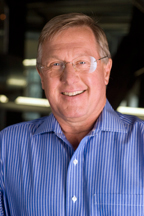 Tim O'Brien, CEO of KBE Building Corporation stated, "We are excited about the recent news with Construction Imaging and Viewpoint. Our business processes will improve as a result of this event."
Portland, OR (PRWEB) May 02, 2012
Portland, Oregon based Viewpoint Construction Software has acquired Rocky Mount, NC-based Construction Imaging® in an effort to further enhance the value of Viewpoint's product portfolio for contractors. Construction Imaging is the leading provider of Enterprise Content Management solutions and this acquisition brings together best-in-class back office and project management with complete paper-free document management and routing systems in a fully integrated and supported package. Viewpoint Construction Software offers a fully scalable and integrated SQL/.NET ERP software solution tailored specifically for mid-to-large sized construction companies. Viewpoint's V6 product unifies all business departments from Accounting to Operations to HR with real-time data.
Tim O'Brien, CEO of KBE Building Corporation stated, "We are excited about the recent news with Construction Imaging and Viewpoint. Their products are already best in class and with their future development handled by the same team, it can only mean better integration. These products improve collaboration between all our company departments, helping streamline many of our processes, saving both time and money. Our business processes will improve as a result of this event."
Construction Imaging will continue to be sold both as a standalone product that can be interfaced with other construction accounting and project management solutions or as an integrated solution with Viewpoint's V6 suite.
"The acquisition of Construction Imaging brings together two leading companies and products serving the construction industry, delivering best-in-class technology, services, and support to our combined customers," stated Jay Haladay, Viewpoint's CEO. "Viewpoint and Construction Imaging have always had an exceptional relationship and a long history of proven integration so the acquisition is a natural progression towards even better efficiencies. Our core-focus of developing and selling the finest construction software solutions will remain the same."
Viewpoint Construction Software's successful completion of 2011 provided the financial base for increasing its rate of investment in products, staff and business infrastructure. The company reported revenues topping $40M, reflecting a 47% growth over 2010 levels and is recognized as the most used mission critical ERP software within the ENR400 list of US contractors.
To see Jay Haladay's announce to customers, please go to: http://bit.ly/IhhZq8
About Viewpoint Construction Software
With a long-standing focus on meeting the information needs of mid to large-scale organizations, Viewpoint Construction Software has achieved a leadership position in construction enterprise software. Viewpoint V6 Software is an ERP suite of integrated applications for Accounting, Human Resources, Project Management and Construction Operations. Construction Imaging is an Enterprise Content Management (ECM) and workflow suite with complete integration to industry-leading accounting and project management applications. Available as cloud and on-premise solutions, our configurable and scalable products address the unique needs of leading firms throughout the U.S., Canada and Australia.
Viewpoint works closely with its customers to gain specific insights necessary to evolve the software as industry conditions change. The result is software that is built to adapt and scale as customers' business needs grow and change. Most importantly, it means providing an information platform as rock-solid as the foundations our customers build their roads, bridges and buildings upon. For more information, visit http://www.viewpointcs.com.