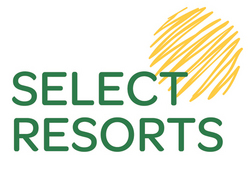 During the research and development stage of the website we focused on satisfying the needs of our website users and have redesigned the new site to take into account our findings
(PRWeb UK) January 27, 2011
Whether travelling for business or pleasure, booking a holiday these days can sometimes be confusing. On the one hand, the sheer amount of websites out there offering this service means that there is a lot of selection, however the abundance of choice can be overwhelming and it can be hard to know whether or not that the booking represents value for money. It is difficult to determine the quality of accommodation from some websites, and many travellers have been disappointed when they arrive at a holiday home or hotel that is very different in real life than it appeared to be in a picture online.
The good news is, there is a new website recently launched that will provide travellers a way to find high-quality villa holiday accommodation in some of the best locations around the world. Select Resorts is a Dorset (UK) based villa holiday company that has been established since 1982. They have provided fantastic service to their clients for nearly 30 years, helping them to find the best accommodation for their needs.
Select Resorts have recently completely redesigned their website, making it easier to navigate and much more user-friendly. The new website contains more helpful content for its visitors, and is specifically crafted to help the holiday-maker find their perfect villa holiday. Whether website users are looking for a 3-bedroom Quinta do Lago villa in Portugal or a studio apartment in Barbados, they will be able to search through a list of results in seconds and find the best price for their holiday accommodation. All of the listings have large colour photographs and detailed descriptions that help you get a better idea of what they are like.
The Select Resorts website also allows users to link to social media channels through the share icon and users can also choose to have a lighter look at life at Select Resorts, in and out of the office, by following the official Select Resorts Twitter feed.
Scott Hurley, who managed the redesign at Select Resorts said, "During the research and development stage of the website we focused on satisfying the needs of our website users and have redesigned the new site to take into account our findings".
"When it comes to booking villa holidays online, website users see booking accommodation as an easy process that is completely interchangeable, with companies offering exactly the same services and products. Since money is tight, our new website has been designed to allow our customers to make the wisest decision without second guessing it".
"Website users tend to hop around villa holiday accommodation sites comparing prices and offers - essentially looking, not booking. So to achieve results and to keep users engaged we looked outside the standard industry website model of: Destination – villa – book and have applied an Inspiration – Information – Action approach.
"Once the re-design was completed we thoroughly tested the new website and were greatly encouraged by the positive feedback that we received. We hope that frequent users will now visit the site more regularly, even if it's just to keep updated with the latest news regarding their favourite holiday destinations".
What makes this company stand out from the other villa holiday rental businesses is the passion that the staff members have for their customers and for the art of travel. Select Resorts know how important holidays are, and they take pride in ensuring the happiness of their clients. They often go above and beyond to assist a hopeful holiday-goer to custom design their vacation and handpick their luxury holiday villas.
Booking with a large and long-established company such as Select Resorts can also mean that holiday-goers will be sure to get the best price. Select Resorts has a large economy of scale that allows them to cut down their prices until they are very competitive, which is something that the smaller companies cannot do. Also, there is more security in booking with an older, more established company, because some new discount holiday companies can seem very cheap but run the risk of going bankrupt and leaving you stranded with no holiday and no refund available.
No matter what reasons holiday-goers have for travelling, it's good to know that there is someone to trust to help you find the best villa holiday accommodation possible.
Article Bio
Looking for the best quality villa holiday accommodation, trust the experts at Select Resorts.
# # #