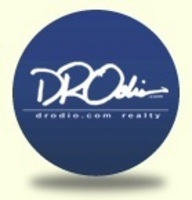 What to expect when you are closing
Richmond, VA (PRWEB) February 16, 2008
When most people buy their first home, they quickly realize there's a lot more to it than simply finding a great house and then buying it. This was the case for Daniel R. Odio, now owner and principal broker of DROdio.com, who has vowed to make it as easy as possible for anyone who is trying to buy a home. He has added several helpful elements to his website, http://www.DROdio.com, that are certain to be of great assistance to those interested in real estate in Virginia.
It was, in fact, Odio's first experience with purchasing a home that spurred his unique and helpful approach to owning and operating a real estate business. He found that he really knew little about how the whole process worked, but what he did know was that he didn't like the way most REALTORS operated.
"What I found was that many REALTORS were more interested in getting paid their commission than in giving me expert advice and guiding me to make the best decision," says Odio.
Odio felt that he could do a better job and decided to begin his own real estate company to change the way buyers and sellers purchase and sell their homes.
One thing he had found was that many real estate sites required the buyer to disclose private information or use their agents to browse MLS data. He felt that such control over the search process wasn't right, so one of the first things he did was apply his background in technology to make finding a home easier for buyers. Through his site, TheBestHomeSearchEver.com, buyers can now access free MLS listings.
Not only does his site offer free MLS listings, but they even created a Google Maps based home search tool, BirdsEyeSearch.com, that searches the MLS listings and includes addresses to the homes buyers are interested in looking at. This enables the prospective buyers to drive by the homes themselves. If a simple address is not enough, Odio's company will equip that person with a free GPS loaner -- thereby eliminating the risk of getting lost. If, after viewing the home, they are interested in learning more, they have the option to take it to the next step.
http://www.DROdio.com/advice also offers free advice in the form of articles and tutorials for new home buyers on the website. Helpful articles like "Seven questions every buyer should ask a REALTOR," and "What to expect when you are closing," are only a few of the hundreds of educational blog posted articles that new buyers may find useful.
YouTube Video tutorials at http://www.DROdio.com/video teach how to use the website's tools, as well as offer more educational information on buying a home.
Odio's philosophy seems to be working well for his business and has gained a lot of positive attention. They have been featured on The Discovery Channel, CNN, Forbes.com and many other prestigious media sources for their progressive use of technology in real estate.
###