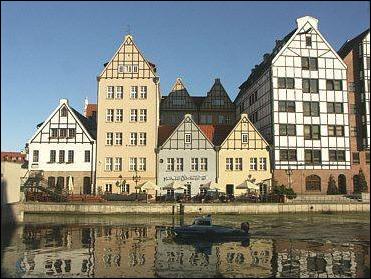 Every traveler wants to hear of a place before it's on the radar of the tourist masses
Los Angeles, CA (PRWEB) June 14, 2007 -
VirtualTourist.com, the largest online travel research site and travel community in the world, reveals destinations -- in the United States and internationally -- forecasted to experience the greatest surge in travel buzz this summer.
VirtualTourist, consisting of 100% user-generated travel content, draws over five million travelers monthly, who research upcoming trips and share travel reviews, tips and photos from previous trips. Travelers ask and answer questions in the travel forums, and create custom travel guides with VirtualTourist's Trip Planner tool.
"Every traveler wants to hear of a place before it's on the radar of the tourist masses," said Giampiero Ambrosi, General Manager of VirtualTourist. "That's why, with the help of our membership base full of expert, seasoned travelers, we've put together these lists. We forgo recently mainstreamed tourist spots like Croatia and Costa Rica in favor of destinations like Bulgaria and Suriname, places with offerings so spectacular that they are quickly becoming the 'next best thing.'"
Ambrosi added, "Some places, like Cody, Wyoming, may not be familiar to most as destinations in and of themselves. Cody is a gateway to Yellowstone National Park, but the town itself is a great dose of Old West flavor and worth a dedicated visit. Other places on the lists are truly set to soon become new mainstream spots. Xining, China, is a main stop on the Qinghai-Tibet railway; this is the highest railway in the world and has only been open since June 2006."
VirtualTourist analyzes the feedback and posting research activities of more than five million monthly unique users to determine the world's up-and-coming travel destinations. The VirtualTourist Up-and-Comers Index pinpoints locales that have experienced significant increases in interest over the past 12 months.
VIRTUALTOURIST UP-AND-COMERS INDEX, SUMMER 2007
U.S. Destinations
Olympic National Park, Washington
Sitka, Alaska
Ricketts Glen State Park, Pennsylvania
Mammoth Cave National Park, Kentucky
Cody, Wyoming
Cumberland Island National Seashore, Georgia
Bayfield, Wisconsin
McCall, Idaho
Wolfeboro, New Hampshire
Crested Butte, Colorado
International Destinations
Gdansk, Poland
Kananaskis Country, Alberta, Canada
Nesebar, Bulgaria
San Ignacio, Belize
Antananarivo, Madagascar
Paramaribo, Suriname
Xining, China
Broome, Australia
Harz Mountains, Germany
Tofo Beach, Mozambique
About VirtualTourist.com
VirtualTourist.com is the largest online travel community in the world and a premier resource for travelers seeking an insider perspective on travel information, from Las Vegas hotels to New York City restaurants. On VirtualTourist, real people share real advice on places they've traveled as well as their hometowns; they research and plan trips, and they interact with other avid travelers via travel forums and email. VirtualTourist boasts more than 1.4 million travel reviews and 2.7 million photos on more than 25,000 destinations worldwide. Unbiased, user-generated content on Hotels, Attractions, Local Customs, Tourist Traps and much more is posted entirely by VirtualTourist's more than 890,000 registered members from over 220 countries and territories, and the site's Trip Planner feature allows users to create custom print-and-go travel guides. Among VirtualTourist's awards and accolades: 'Sites that Changed Our World,' The Guardian; 'Favorite Website,' Newsweek; '35 Best Travel Sites,' Travel + Leisure.
Main photo credit: Gdansk, Poland, by VirtualTourist.com member HORSCHECK
###