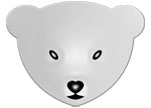 Fast and affordable virus removals in Rochester NY Aware Bear Computers
(PRWEB) July 09, 2012
"Computer users in Rochester, NY should have a virus scan performed by Aware Bear Computers in order to prevent the DNS Changer virus from being active and blocked from using the internet." Said Andre Alves in Rochester, New York.
Since December 2011, Aware Bear Computer Repair is offering Rochester residents an in store $69 virus removal flat fee. Virus and Spyware removal in Rochester, NY can be quick, affordable and done right the first time. Aware Bear Computers was voted as a top computer repair in Rochester.
"In November 2011, the FBI shut down several international servers that were used for hackers to spread virus and spyware over the internet. These hackers were working out of Estonia (Eastern Europe).The FBI found out that the hackers had already downloaded viruses and malware into more than half a million computers, worldwide. These hackers also were able to turn off virus and windows updates. The DNS Changer Virus redirects unsuspecting consumers to fraudulent websites with hopes to obtain any financial information" Mentioned Arthur Alves from Aware Bear Computers in Rochester, New York.
The FBI will be shutting down the infected servers on Monday July 9, 2012, in order to stop the online scam. Since the hijacked computers are using those servers, they will not work past that date. The FBI did clean up the scam servers and the victims have been redirected to those cleaned servers ever since, many computer users don't have any knowledge they'd been infected in the first place.
"These clean servers are called rescue servers, originally, they were to be active until March 2012, and however a court ruling did extend the program until July 9th. At that time the clean servers will be turned off and anyone who is still infected with the malware will lose their internet access. The FBI believes there are still about 360,000 infected computers in a dozen countries, including the U.S. Mexico, Canada and Brazil" Mentions Andre Alves owner and founder of Aware Bear Computers in Rochester.
For more information on virus and spyware removals in Rochester, NY please visit http://awarebear.com or call (585)473-7035.