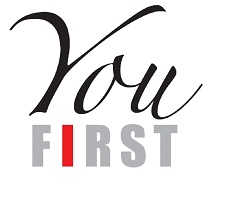 There are many benefits to incorporating a company health and wellness program.
Fontana, CA (PRWEB) March 21, 2013
Vista Metals Corp. employees are encouraged to spring into health and discover its many benefits. Spring programs include Employee Garden Planting, Pedometer Challenge, and Snack and Learn. Vista Metals Corp. is the world's largest independent producer of specialty aluminum products.
There are many benefits to incorporating a company health and wellness program. According to Aetna, a successful program helps to:

Reduce direct and indirect health costs
Improve employee productivity
Motivate and teach your employees to stay healthier
Vista Metals Corp. is excited about their spring wellness schedule and to witness the progress of the employees. The first event was the spring planting in the employee garden.
"The community garden is a place for employees to work together, share and interact with others, and "harvest" not only vegetables and fruits but also "harvest" group ideas, community ethics, teamwork, and nature appreciation," said Sheryl Baez, Human Resources Manager for Vista Metals Corp. "This is a fun and challenging program, as many people are new to gardening. It's exciting to observe their harvests."
Each employee is responsible and accountable for their assigned plot. Upon harvesting, employees have a choice to either take home the harvest or share with co-workers. The company provides irrigation and basic tools.
Put a SPRING in your step, is a new 8-week pedometer challenge. Participants must record the required minimum number of steps at each log-in date in order to move forward and claim their prize. Employees are eager to obtain their pedometers and get started!
Another refreshing spring activity is the Snack and Learn where a nutritionist will teach employees how to make healthier choices and food substitutions, how to read food labels, and the basics of juicing and blending.
The company is proud to inspire its employees to be a Healthy You and offers various year-round programs designed to support and motivate employees on their path to health and wellness.
You FIRST is an internal program to reward and keep employees first. It consists of seven focus areas designed to show employee recognition, highlight achievements, provide health and fitness education, and encourage teamwork.
About Vista Metals Corp.
Vista Metals Corp. is the largest global independent producer of specialty aluminum products. They are located in Fontana, California. Along with its tooling and mold plate products, Vista Metals Corp. produces aluminum billet for the hard and soft alloy extrusion industry, cast and scalped billet for the forging industry and slab for rolling applications. More information can be found at http://www.VistaMetals.com.