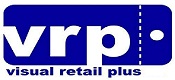 Visual Retail Plus further strengthens its benevolence in the market with the launch of its store management and POS software.
CA, USA (PRWEB) March 15, 2013
Visual Retail Plus further strengthens its benevolence in the market with the launch of its store management and POS software. This isn't only accurate, it's fast too! And what else? These are Windows dependable.
If one is facing any trouble with maintaining hands-on-control on any aspect of one's business, then it can be solved instantly with this point of sale retail software of Visual Retail Plus. How does it help? It controls the inventory and sales more stringently, enhances the safety and security associated with the business and minimizes the risk and chance of employee fraud of any sort. Apart from this it also enables faster checkout and personalized customer services.
This software aims at providing streamlined services and features with the existing leading platforms of the software. It would definitely serve the purpose of maintaining the sales and managing the inventories in a more secured and error free way. Not to forget about the high returning ROI! This can also promise of a good ROI. How? It's simple! The time and money wasted in maintaining and solving the above mentioned issues are totally minimized with this software. Hence when there are money and time, both saved isn't it enough for a good ROI?
Apart from all these beneficial traits what makes these more reliable and acceptable is its capacity of accommodating multi businesses and can serve any sort of vertical market like shoes, cosmetics, apparels, hardware, computers, lighting, pet supplies, gift, books and many more.
Undoubtedly it is an initiative by retailers for the retailers. And above all who else can understand the problem of retailers other than a retailer itself? Get all one's problems related to business management solved with the efficient innovation of Visual Retail Plus.
If there has been a enough money wastage on account of maintaining and safeguarding the records, then waste no more. Opt for Visual Retail Plus, get the benefits of all point of sale companies and get economical.
About Visual Retail Plus:
Visual Retail Plus is a prominent retailer with its office at Hackensack, NJ. Founded in 1991 as Qualisoft Inc. the company first gave its try on software by bringing out the DOS solution for shoe stores which gradually moved on to other vertical markets. Today they are widely acclaimed owing to their robust functionality, practical applications, ultimate flexibility and pioneer service. For further information go through http://www.visualretailplus.com
LAN Services is an Online Marketing partner of Visual Retail Plus. The webmasters at LAN Services optimize the websites for their customers effectively to increase the visibility in all the major search engines like Google, Yahoo and Bing. At LAN Services, the team ensures that one's website seen by millions of people worldwide.
Contact Details:
5655 Silver Creek Valley
Road, Suite 436
San Jose, CA 95138
Sales: 1-408-687-4728
Toll-free: 1-877-294-8739
Site: http://lanservices.com