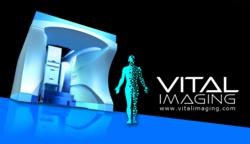 "This research project with the US Marines and UCSD allows Vital Imaging to continue providing cutting edge medical diagnostic services while simultaneously benefiting those who serve our country" said Chief Medical Officer, Sana U. Khan, M.D., Ph. D.
Glendale, CA (PRWEB) October 03, 2011
Vital Imaging, Inc., the nation's premier leader in medical diagnostic equipment and California's leading provider of stand-up MRI's, is honored and pleased to announce the company's commencement of its long awaited research project. With hopes of further understanding the deleterious effects that the excessive weight of military issued gear can have on the lower spines of Marines, the state-of-the-art company has launched this pioneering project alongside the US Marines and the University of California, San Diego. In conjunction with Dr. Sam Ward of UCSD, the revolutionary research study is being conducted by Vital Imaging's very own Chief Medical Officer, Dr. Sana U. Khan. Vital Imaging is celebrated in the healthcare community for the company's unwavering dedication to continuous technological imaging improvements. This latest project stands as yet another reminder to the public of how committed Vital Imaging is to advancing the diagnostic arena. The fact that this research study benefits those who fight for our country, and sacrifice their lives for our country's freedom, makes this research project one of Vital Imaging's most cherished endeavors.
Vital Imaging has become peerless in the company's ability to contribute significant research findings to the medical diagnostic arena. Continuously providing top-notch medical equipment, combined with ground-breaking research studies, secures Vital Imaging's spot as one of the country's most-qualified imaging providers. Only further adding to Vital Imaging's strength in the healthcare community is Vitals' current beneficial partnerships with UCSD and the US Marines. Such advantageous partnerships are only further facilitating Vital Imaging's quest towards excellence in research. Additionally, this cutting edge research study is cementing Vital Imaging's position as one of the country's leading experts in Magnetic Resonance Imaging(MRI). "Vital Imaging's first priority is to run independent research projects that make significant contributions to advancing the diagnostic imaging field" said Chief Medical Officer, Sana U. Khan, M.D., Ph. D. "Without making consistent advancements in research and technology we are not fulfilling our obligation as a leading expert in the radiology and orthopedic arena. This research project with the US Marines and UCSD is allowing Vital Imaging to continue on its path towards providing cutting edge medical diagnostic services while simultaneously benefiting those who serve our country".
The first pilot study for the project was conducted on June 16, with two US Marine subjects donating their time for the good of all Marines. For the next thirty days, Vital Imaging will be performing a series of test studies with the help of ten or more Marine volunteers. The soldiers will experience a variety of different test conditions. Initially, all Marine volunteers will be asked to undergo an MRI scan without any military issued gear on. Next, the marines will then be suited with approximately 100 pounds of gear, and will then immediately be scanned using Vital Imaging's Fonar stand up MRI. After being suited up with the military issued gear, the Marines will then remain standing with the gear on for a substantial period of time. Subsequently, after the Marines have been standing up with their gear on for a significant amount of time they will be required to transition to a walking phase on treadmills. Scans will be taken after both the standing and walking phases, and will be compared with the initial images to determine whether or not there were any noticeable and detrimental effects on the spines of the test subjects. Throughout the course of the research study, specific tools will be used to see if the Marines experienced any changes at both the muscular and cellular levels.
Ultimately, upon achieving substantial clinical findings, the goal in mind is to place the soldiers in specialized physical training programs to reinforce their strength & capacity to bear the massive loads on their backs without having significant damaging effects on their young spines. By creating such a unique and precise study Vital Imaging hopes to reverse the hazardous effects that military issued gear is having on our nation's armed forces. Providing quality imaging techniques to help diagnose Marines in symptomatic positions utilizing both the multi-positional/weight bearing MRI will allow the military to make critical decisions regarding the necessary physical training programs Marines require. Undoubtedly, the successful imaging company is paving the way for further advancements in medical technology that will further benefit present and future Marines.
Vital Imaging primarily serves the medical-legal community where it brings state-of-the art equipment and focuses on detailed pathology reports which incorporate impairment factors based on the AMA Guides. The company's goal is to provide accurate and objective data to all parties involved. Vital Imaging is honored to be a part of such an incredible cause which could facilitate healthier working conditions and aid in augmenting the performance of millions of soldiers in the unforeseen future. Vital Imaging hopes to contribute significant findings from this research study that will help improve the lives of those who fight for our nation's freedom every day.
The two doctors leading this break-through research study are two of the country's most talented radiologists. Dr. Sana U. Khan has established some of the nation's most advanced medical diagnostic centers. Utilizing the Upright, Kinetic MRI™, Dr. Khan is an expert in accurate diagnoses of musculoskeletal injuries. Moreover, Dr. Khan is the Chief Medical Officer for Vital Imaging, Inc. where he guides the company's vision of utilizing state-of-the-art equipment to provide patients with the most advanced service available in the medical technology industry. Dr. Khan will be an instrumental and invaluable asset to this research project. Lastly, Samuel R. Ward, P.T., Ph.D. is an Assistant Professor in Residence at the University of California, San Diego Department of Radiology. Both doctors bring impressive resumes and advanced diagnostic knowledge to the study that will only further benefit the lives of every military personnel who serves our country.
About Vital Imaging, Inc.
Vital Imaging's mission centers on providing comprehensive and dynamic services that equally benefit both physicians and patients. Vital desires for accurate information to be quickly and efficiently delivered to providers, subscribers, claimants, personal injury applicants', injured workers, and their attorneys for insured and non-insured parties. Pursuing their commitment to staying ahead of the trends in MRI technology as well as the company's advanced administrative expertise, places Vital Imaging in high demand by physicians statewide.
For further Information and a detailed description of available locations please visit our website at: http://www.vitalimaging.com
###