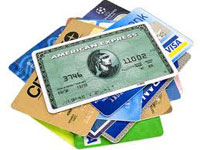 We've known the people at e-OnlineData for years from meetings at Hosting Industry events. This is a comfort knowing that we have partnered with a company that really knows us and with whom we have a friendship. - J.T. Smith - ViUX
Raleigh, North Carolina (PRWEB) March 07, 2013
ViUX Systems has partnered with e-OnlineData to provide low-cost, fast, secure payment processing to Hosting Resellers and customers of e-Commerce Hosting - including the Authorize.NET real-time payment gateway; payment terminals for those also doing business offline; and mobile payment solutions for those on the move.
Ready to launch a new e-Commerce Website? One of the obstacles to getting that site online may be obtaining a merchant account for accepting payments by credit cards. Not taking credit card payments may result in customers abandoning carts faster than an invalid or expired SSL Certificate warning in their browser upon clicking [Checkout]. It is a requirement, but obtaining a merchant account can be a complex and time consuming process. Making a mistake here could cost your business dearly for years to come.
ViUX Systems now aids resellers and e-Commerce customers in this process through its partnership with e-OnlineData. While there are many companies that can help in the process of setting up payment processing for your business... not all such companies are equal in their level of knowledge and expertise, professionalism of support, or processing rates and fees. ViUX has therefore chosen to partner with e-OnlineData because of their vast experience working with e-Commerce Websites and shopping carts supported by ViUX, such as PinnacleCart.
To get started processing payments with e-OnlineData, ViUX resellers and customers submit a detailed online application that asks questions about the specifics of their business. The set-up can take a few days (in most cases) or several weeks, depending on various factors; however having all of the information requested at the ready can help to expedite the process.
When evaluating merchant processing providers, ViUX has always advised customers and resellers that they make sure to read the contract and ask for clarification on anything that doesn't make sense to them. This also helps to give an idea of whether or not the experience will be positive throughout the partnership with the selected merchant provider. But having received feedback of several poor experiences seeking merchant services on their own, ViUX decided to seek out a merchant processing provider to whom customers and resellers could be referred for a certain positive experience from start to finish. The partnership with e-OnlineData fulfills this goal, allowing ViUX to make a confident merchant services referral for all users of ViUX Hosting in need of payment processing for their Website or offline business.
----------
About ViUX Systems, Inc.
ViUX Systems is a privately held North Carolina Corporation established in 2003 – with the mission to provide individuals and businesses of all types and sizes with the Web / Internet Technology and Software Solutions required to offer their products and services to the world... with Vision, Understanding, & eXperience in Web Services.
----------
About e-OnlineData
While our pricing is the best in the industry, it's our commitment to service that makes us the best choice for thousands of online businesses every month. Best of all, our simple application, fast, flexible approvals, and prompt installations make it quick and easy for you to take advantage of our industry leading pricing and best-in-class service.