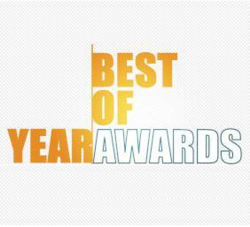 Vivint is one of the coolest home security system companies that we reviewed. Our experts love the techie approach to home security.
Chicago, IL (PRWEB) March 29, 2013
The home security specialists at Security System Reviews announced earlier today that they completed their annual review of Vivint Security, a nationally known provider of home security monitoring services, home alarm systems, and home automation systems.
The review was part of Security System Review's annual home security companies ranking process in which a panel of outside industry experts and consultants gathers and verifies a huge body of objective information about all of the nation's leading security companies, including Vivint, FrontPoint Security, LifeShield Home Security, ADT, and Protect America. To be included in the ranking process, companies must maintain a high standing with the Better Business Bureau, have a national reach, and meet a minimum score on a number of quantitative customer service and value and affordability metrics that the company has developed.
In their review of Vivint, reviewers cited the company as being on the leading edge of technological innovation, offering a variety of cellular and wireless security systems, maintaining a high level of both customer service and technical support, providing customers with easy to install do-it-yourself installation options, offering a variety of affordable monitoring service plans, and leading the industry in the home automation space.
"More than any other home security company, Vivint understands that home security and home automation all fit into the same bundle of services and technologies. They are all part of the smart home of the menu that gives homeowners precise, granular control over all of the technologies operating within their homes, from appliances to energy consumption to alarm systems and security," said Tim Eveler, public relations chief for Security System Reviews. "Vivint may not be the absolutely cheapest company out there, but for customers interested in understanding what's happening in their homes, it's hard to beat the value proposition offered by Vivint."
Readers who are interested in reading the complete Vivint review, who would like to compare security systems, or who would like to find out more about home security companies like ADT, LifeShield Home Security, FrontPoint Security, or Protect America should visit SecuritySystemReviews.com. The site is completely free to the public and also includes expert commentary on home security trends and coverage of all the latest security and home alarm system reviews, news, and trends.
About SecuritySystemReviews.com
Security System Reviews is one of the country's top security system review, rating, and commentary web sites in the home alarm and security system sector. As a consumer research and review specialist, the company strives to deliver homeowners and other home security shoppers with all of the information they need to make the absolute best choices possible about which home security systems are a best fit for them and their families. Security System Reviews employs independent security industry experts to conduct research and analyses of home security system equipment resellers and monitoring service providers using objective, quantitative measurements that take into account affordability, customer service ratings, reliability, and several other important variables. Security System Reviews is dedicated to transparency and objectivity and requires all of its industry consultants and staff review writers to refrain from any financial relationships with any of the security companies featured or reviewed on the SecuritySystemReviews.com web site.