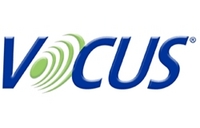 Previously we've relied heavily on an agency for our PR programme activities including press release distribution, list maintenance and news-clip gathering among others; however, we have chosen to bring our PR activities in-house
London, UK (PRWEB) June 29, 2009
Vocus, the market leader in online software for corporate communications, today announced that PSA Peugeot Citroen, a major European manufacturer of Peugeot and Citroen, selected Vocus software to help plan, manage and monitor their PR programme. PSA Peugeot Citroen selected Vocus after a cut in their PR budget meant they could no longer afford to keep their PR agency.
"Previously we've relied heavily on an agency for our PR programme activities including press release distribution, list maintenance and news-clip gathering among others; however, we have chosen to bring our PR activities in-house," said Stuart Anderson, Head of UK Press Relations at PSA Peugeot Citroen. "After finding that no other PR software package could match Vocus' functionality, we were confident we'd made the right choice."
PSA Peugeot Citroen will be able to perform core PR activities such as managing their list, preparing press releases for distribution, and measuring results, which in turn will enable them to target their PR efforts more effectively. Anderson identifies some of the best features as the ability to integrate RSS feeds directly into Vocus and being able to categorise clips automatically - saving time.
"Vocus is the market leader and was definitely the best answer to our requirements given we refused to sacrifice quality along with a big chunk of our budget," added Anderson. "When we looked at Vocus, it was clear that we could actually be more effective in our PR programmes with the software."
"Many organisations like PSA Peugeot Citroen are increasingly relying on a fully integrated PR solution that allows them to centrally manage all their PR activity," said David Parker, Commercial Director at Vocus. "Vocus is the only system that handles all their PR requirements in one place."
"Vocus is the only expert solution for all professionals who want to get their message out and track the results -- it not only saves time in your day-to-day role but also saves money," said Anderson.
About Vocus, Inc.
Vocus, Inc. (NASDAQ: VOCS) is a leading provider of on-demand software for public relations management. Our web-based software suite helps organizations of all sizes to fundamentally change the way they communicate with both the media and the public, optimizing their public relations and increasing their ability to measure its impact. Our on-demand software addresses the critical functions of public relations including media relations, news distribution and news monitoring. We deliver our solutions over the Internet using a secure, scalable application and system architecture, which allows our customers to eliminate expensive up-front hardware and software costs and to quickly deploy and adopt our on-demand software. Vocus is used by more than 2,000 organizations worldwide and is available in five languages. Vocus is based in Lanham, MD with offices in North America, Europe, and Asia. For more information please visit http://www.vocus.com or call 800.345.5572.
About PSA Peugeot Citroen
A major European manufacturer with an international scope, PSA Peugeot Citroen brings together two brands with innovative ranges and different styles: Peugeot and Citroen. With commercial operations in 150 countries, the group sold around 3.3 million vehicles globally in 2008 and generates more than one-third of its sales outside Western Europe. PSA Peugeot Citroen has become a recognised global leader in environmental standards. In 2008, for the third consecutive year, it sold more than one million vehicles emitting less than 140 grams of co2 per kilometre.
The group is also committed to road safety, for which it devotes a large part of its research and development budget each year.
# # #