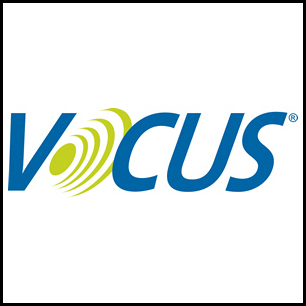 Vocus has been perfect to help us prepare for this campaign as well as our other clients
Lanham, MD (PRWEB) February 28, 2007
Vocus, Inc., (NASDAQ: VOCS) a leading provider of on-demand public relations management, announced today that Preston-Osborne, one of Kentucky's oldest marketing communications firms has chosen Vocus' software to help maximize its public relations efforts. Preston-Osborne is using Vocus' Premium Media Database and News On-Demand services to maximize its PR efforts for the 2010 Alltech FEI World Equestrian Games and monitor each step of the campaign leading up to the event.
"Vocus has been perfect to help us prepare for this campaign as well as our other clients," continued Gregory. "Its News On-Demand provides an invaluable service allowing us to automatically track and notify all of our clients, board members and staff members of news as it happens without spending hours pulling the information together and forwarding it to each recipient."
Preston-Osborne is currently preparing its international campaign for the Alltech FEI World Equestrian Games in 2010 to be held at the Kentucky Horse Park. This event is held every four years and comprises the world championships for eight equestrian sports. The 2010 Games will be the first time this event has been held in the U.S. It is expected to be the largest U.S. sporting event for the rest of this decade and Preston-Osborne has been selected to lead the Public Relations efforts. With Vocus, Preston-Osborne is able to meet its growing national and international clientele's needs while maintaining a small, local presence.
"In the Public Relations business you work 24/7 because you never know when news is going to happen. Vocus' on-demand model keeps us competitive, offering access from any computer, anywhere so we are always connected to our PR efforts," said Ellen Gregory, chief operating officer, for Preston-Osborne. "Growing from a local Kentucky agency with regional clients into a local Kentucky agency with a global reach, Vocus' comprehensive solution enables us to keep up with the increasing needs of our customers, efficiently finding the reporter in my backyard or the reporter of an international publication."
About Vocus, Inc.
Vocus, Inc. (NASDAQ: VOCS) is a leading provider of on-demand public relations management. Our web-based software suite helps organizations of all sizes manage local and global relationships and communications with journalists, analysts, public officials and other key audiences. Our software helps customers manage media relations, monitor and analyze their news, conduct interactive email campaigns, build online newsrooms, and manage government relations activities. Vocus' PRWeb platform is also recognized as one of the Internet's leading online news and press release distribution services. Vocus' software is available in five languages and can be accessed from any computer via secure login over the internet with no need for internal hardware, software or IT support. Vocus is based in Lanham, MD with offices in North America, Europe, and Asia. For more information please visit http://www.vocus.com or call 800.345.5572.
About Preston-Osborne
Preston-Osborne is a full-service marketing communications and research firm headquartered in Lexington, Kentucky. The firm has twelve full-time employees. The firm won its third Public Relations Society of America Silver Anvil Award in 2006 for its work with the Kentucky Equine Education Project. The firm's most recent national campaign was when it worked with Centre College in 2000 when the Vice-Presidential Debate was held on their campus in Danville, Kentucky. For more information about Preston-Osborne, please visit http://www.preston-osborne.com.
This release contains "forward-looking" statements that are made pursuant to the Safe Harbor provisions of the Private Securities Litigation Reform Act of 1995. Statements that are predictive in nature, that depend upon or refer to future events or conditions, or that include words such as "may," "will," "expects," "projects," "anticipates," "estimates," "believes," "intends," "plans," "should," "seeks," and similar expressions. Forward-looking statements involve known and unknown risks and uncertainties that may cause actual future results to differ materially from those projected or contemplated in the forward-looking statements. Forward-looking statements may be significantly impacted by certain risks and uncertainties described in Vocus' filings with the Securities and Exchange Commission.
# # #