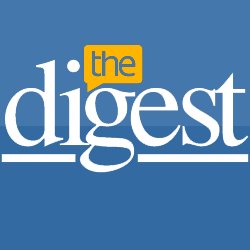 A struggling business in 2013 should look no further than VoIP phone service to get a jump start on office finance renovations.
(PRWEB) March 20, 2013
The good news: according to Business Insider, the job market should be on the rise in 2013. The bad news: some businesses are still struggling to stay afloat. How can a struggling business rise again in the competitive market? By using an updated business plan designed to create better customer communication and cut company expenses.
A struggling business in 2013 should look no further than VoIP phone service to get a jumpstart on office finance renovations. VoIP (Voice over Internet Protocol) is the technology that transports phone calls over the Internet instead of through landlines. Internet calling gives businesses more business calling features with cheaper monthly phone bills.
As struggling businesses get back on their feet and flourish again, The Digest reveals the top 3 ways that VoIP helps struggling business succeed in 2013:
1. Cheaper monthly phone bills
VoIP is cheaper than traditional phone service since it runs off of the wireless Internet. Traditional phone service that runs off of copper wires is taxed and regulated by federal, state, and local governments, which adds to the surcharges and taxes businesses have to pay on each monthly phone bill. The Internet is not regulated in the same way, so it is largely free from those pesky fees that add up over time.
All VoIP providers offer unlimited nationwide phone calls so there are never charges for long distance phone calls. Struggling businesses can stay connected to their customers no matter where their customers live. This allows struggling businesses to have better communication with the customer base, without the high cost at the end of the month.
Most VoIP providers charge the low average of $20/month per line. A cheaper phone bill is a good starting point for a struggling business to cut some unnecessary expenses, and cheaper bills also encourage better communication with the customers.
2. Cheaper IP faxing
IP faxing (also called Internet faxing or "FoIP") is wireless faxing that uses the Internet to send faxes instead of using telephone landlines. IP faxing delivers faxes either as paper faxes through the fax machine, or as attachments through email. With IP faxing, businesses can keep their fax machine while still enjoying the benefits of IP faxing. The mobile nature of IP faxing allows businesses to send and receive faxes from any Internet-enabled device like a smartphone, or a laptop, or a tablet. This creates a much more efficient and faster response time.
IP faxing comes as a cheap feature to add to business VoIP plan, or as a separate cheap service. Some VoIP providers charge less than $5/month for IP faxing for around 500 pages per month.
IP faxing is also environmentally friendly. IP faxing reduces the need for paper, printer ink, and the fax machine itself if the company chooses to get rid of it. IP faxing helps a struggling business save money each month while also boosting the company's quick and efficient reputation due to their quick fax responses.
3. Remote scalable extensions
Traditional phone extensions are physical circuits that attach to the wall and the office phones. This is far too restrictive for 2013. VoIP runs off the wireless Internet so extensions can be programed to any office phone number. That number can be programed to the office phone, a home phone, or a mobile smartphone. Remote extensions give growing companies the flexibility to hire the very best people no matter where they live.
Wireless extensions also allows the business to easily add more extensions as the company grows, or as employees move around the office. Traditional service would require a technician to come out and physically move the extensions in person, costing the company time and money. VoIP technology allows a company to do this on their own and without hassle.
VoIP technology is an excellent ally for struggling businesses. Business VoIP allows companies to stay better connected to the customer base while cutting costs, boosting efficiency, and boosting a good business reputation.