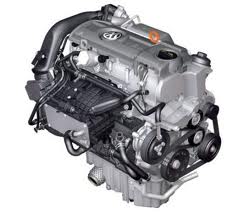 These discounts now apply to the entire stock shipped to vehicle owners and companies that install engines.
Torrence, CA (PRWEB) March 05, 2013
Volkswagen is one of the import automakers selling vehicles in the United States. Motors for these vehicles are known for dependability and fuel efficiency. EnginesforSale.org company is now discounting its Volkswagen engines online. These discounts now apply to the entire stock shipped to vehicle owners and companies that install engines. More details about these discounts can be found online at http://enginesforsale.org/volkswagen/used-volkswagen-engines.
From sport sedans to the classic Beetle, Volkswagen has remained a popular name in the worldwide auto industry. The creation of gasoline and diesel engine variants has helped VW to offer differences to automobile buyers.
The creation of the TDI turbo editions has provided higher performance for owners of these motors. The preowned motors that are now discounted online are eligible for a free shipment incentive recently announced by this company.
Online price quotations are a new effort underway to distribute faster pricing. Aside from VW discount offers, the EnginesforSale.org company has launched a new delivery price tool online. This new tool requires no personal information to use. It is designed to present current pricing and warranty terms upon submission.
This new pricing strategy is helping to provide unassisted pricing to all customers online. The quote information is entered into the company database and helps expedite the ordering process.
The passenger car division of this company has received multiple upgrades this year. The pickup truck inventory is equally popular and has recently received an F150 engine upgrade. The Ford Motor Company V6 and V8 motors that are used to power pickup trucks are now for sale online.
These motors can be quoted or ordered by any customer and remain eligible for the no cost shipping offer. The news release announcing the F150 upgrades can be read online at http://www.prweb.com/releases/engines-for-sale/ford-f150-engine/prweb10194546.htm.
About Engines for Sale
The Engines for Sale company supplies used car, truck and SUV motors to the public. This company also sells its inventory to trade industry companies. The discount pricing structure used by this company has helped it to build its reputation for excellence in the automotive industry. The no cost shipment measures that have been announced at this company recently have helped distribute more motors inside the United States. The Engines for Sale company now distributes all motors with an extension of its rewritten warranty policy to protect all purchases for a period of up to two years.