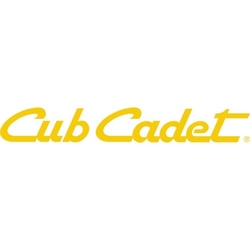 As the official outdoor power equipment and utility vehicle sponsor of NASCAR and associate sponsor for Bass Pro Shops Earnhardt Ganassi Racing Team, we are happy to announce the start of Cub Cadet Days
Cleveland, Ohio (PRWEB) April 22, 2009
Cub Cadet is celebrating spring by offering customers a chance to experience top of-the-line outdoor power equipment and win more than $40,000 in prizes during Cub Cadet Days. NASCAR fans, outdoor enthusiasts and everyone who enjoys a great looking lawn are invited to stop by a local Cub Cadet Dealer or Bass Pro Shops to test out their premium products and enter for a chance to win a limited edition Cub Cadet Volunteer 4x4 Utility Vehicle designed after the #1 Martin Truex Jr. Sprint Cup Series™ car and also a Nitro X-5 bass boat.
Throughout spring and summer, customers can visit their local participating Cub Cadet Dealer or Bass Pro Shops and enter for a chance to win the limited edition utility vehicle and Nitro X-5 bass boat, or a VIP experience for two at a NASCAR Sprint Cup Series™ Race during the 2009 season.
"As the official outdoor power equipment and utility vehicle sponsor of NASCAR and associate sponsor for Bass Pro Shops Earnhardt Ganassi Racing Team, we are happy to announce the start of Cub Cadet Days," said Jeff Salamon, Cub Cadet director of marketing. "NASCAR fans, Cub Cadet enthusiasts and everyone looking to own the industry's best lawn, garden, turf, and outdoor power equipment are invited to visit their nearest Cub Cadet Dealer to demo our extensive line of products and enter for a chance to win truly one-of-a-kind prizes."
Valued at $20,000, the limited edition, Volunteer 4x4 Utility Vehicle comes standard with a high performance 748cc V-Twin EFI engine, a solid 3-inch welded steel frame, a top rated 1,400 lb. towing capacity and other premium features like a 4-wheel fully independent dual A-arm suspension that provides a smooth ride over the roughest terrain and heavy-duty locking rear differential for additional traction through slippery and unstable conditions.
This limited edition #1 car-inspired Volunteer 4x4 Utility Vehicle comes well accessorized with 16 high-performance accessories and components including a 4,000-lb. premium Warn® Winch designed exclusively for the Cub Cadet Volunteer, polished steel SuperTrapp Sport Exhaust, AM/FM Sirius Satellite ready Stereo/CD player with 105-Watt marine grade speakers, electric bed lift, 14" aluminum rims with off-road tire kit and is even signed by the #1 car driver himself, Martin Truex Jr.
The fully loaded Volunteer utility vehicle also includes:

Light Bars
Gun Boot
Rear View Mirror
Bed Liner
Front Receiver
Fog Lights
Electrical Accessory Harness
Floor Mats
Head Rests
Grab Bar
One grand prize winner and one first prize winner will be selected in October. To enter, simply visit your local participating Cub Cadet Dealer or Bass Pro Shops from now until September 7, 2009. For more information, contest rules or to learn more about the products offered by Cub Cadet, visit http://www.CubCadet.com.
ABOUT CUB CADET
Cub Cadet brands are founded on a commitment to building premium outdoor equipment that is better than anything in the industry and better than what our customers expect. We've always been guided by our dedication to meet - and exceed -the needs of rural and suburban homeowners and landscape professionals. Through a legacy of engineering excellence we are able to offer a full line of best-in-class products for homeowners, outdoor enthusiasts, commercial cutters and landowners. For more information on all Cub Cadet brands, visit http://www.CubCadet.com.
About Bass Pro Shops:
Headquartered in Springfield, Missouri, Bass Pro Shops, also an international catalog and internet retailer, currently has 55 retail locations in 26 states and Canada visited by over 100 million people per year. In addition, Bass Pro Shops, also provides products and services for thousands of independent dealers world wide through its subsidiary company, American Rod & Gun. Bass Pro Shops gift cards can be purchased at over 132,000 retail outlets across America. For more information regarding Bass Pro Shops store locations, products or special events, please visit http://www.basspro.com. To request a free catalog call 1-800-BASS PRO.
Contact:
Larry Whiteley
Bass Pro Shops
office (417) 873-5022
cell (417) 689-1118
###