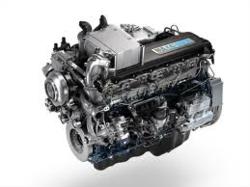 Both domestic and import engine inventories have been expanded in 2013 by the UsedEngines.co company.
Los Angeles, CA (PRWEB) March 21, 2013
Nearly 3,000,000 Volvo vehicles were sold from 1974 to 1993. This volume of vehicles is helping one used engines retailer to provide replacement Volvo engines to help keep up with the demand. The UsedEngines.co company has added the Volvo 240 engine for customer sale on the Internet. More details can be found about the company inventory at usedengines.co online.
These 2.0 motors are now available for a discount price directly to owners of Volvo vehicles and companies able to install these import engines.
The success of Volvo engineering produced gasoline and diesel engine variants. While some engines were reserved for wagon vehicles, those like the 240 were used in standard edition vehicles and touring vehicles.
The replacement engines inventory now added for customer sale on the Internet includes the 240 series in 2.0 and higher to provide the types of engines that are most requested. Because these B series motors are imported, these can be difficult to find through some secondary market sellers online.
The preowned Volvo engines that are now sold online are part of important inventory upgrades announced earlier this year. These upgrades are now used to help provide resources that buyers cannot find in their local area. Both domestic and import engine inventories have been expanded in 2013 by the UsedEngines.co company.
Along with the inventory changes, new pricing structures have been created and attached to the new inventory. The news announcement for the import editions for sale can be found at http://www.prweb.com/releases/used-engines-for-sale/website-domestic-imports/prweb10010071.htm.
The way that engine quotes are now provided by this company has also been updated this year. Customers are still able to call into the company toll free number. This number is continuously staffed by import and domestic engine specialists. The new online delivery system is now an alternative option to receive immediate engine pricing.
Aside from immediate discount pricing, the complete warranty information and incentives for free shipping currently offered are now included with each online engine quote. This updated method has been well received by customers currently using this price delivery method.
About UsedEngines.co
The UsedEngines.co company now stocks hundreds of different engine types for popular makes and models of vehicles. This company purchases from domestic distributors and is able to import hard to locate engines for Honda, Toyota, Isuzu, Volvo and other popular import automaker brands. The pricing now attached to all company inventory is among the lowest currently published on the Internet. The UsedEngines.co company is owned and operated by automotive specialists and all engines are now undergoing a free shipment incentive. This company is planning several new changes to its online offerings for the 2013 year.