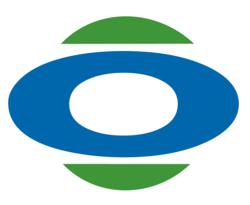 "vAnalytics™ provides comprehensive, accurate, and timely information that organizations and managed service providers can use to make evidence-based business decisions." - Alfredo Ramirez, President and CEO of Vyopta
Austin, Texas (PRWEB) March 25, 2013
Vyopta Incorporated, the leading developer of business intelligence and process automation applications for video collaboration, today announced vAnalytics™ 2.0. The revolutionary program applies unique data collection and processing methodologies to deliver comprehensive, accurate and timely information and insight about video communications usage and assets. vAnalytics™ enables users to measure, trend and understand the use, capacity, quality and value of video communications.
Unlike network and systems management or reporting tools, vAnalytics™ does more by collecting volumes of raw data from communications infrastructure, then applying business rules to cleanse, unify and present relevant information to users. vAnalytics™ 2.0 provides high-level analysis, together with detailed, drill down views, into call patterns and trends, endpoint utilization, infrastructure use and capacity, service levels and quality of experience. Vyopta also introduces vRating™, a scoring methodology that provides organizations a quick assessment of their overall video network effectiveness while highlighting key areas that warrant action.
"Two primary limitations to video management and reporting tools exist today: limited data collection, specifically, data is not collected for all devices; and unprocessed data, which results in duplication and skewed analysis," commented Alfredo Ramirez, President and CEO of Vyopta. "With vAnalytics™, we've capitalized on the masses of data available from the video communications infrastructure, and applied a unique data processing approach, so the outcome is comprehensive, accurate, and timely information that organizations and managed service providers can use to make evidence-based business decisions."
Vyopta Innovation
As part of the Vyopta applications platform, vAnalytics™ 2.0 has a cloud-based, multi-tenant architecture that ensures a reliable, flexible, scalable deployment. For managed service providers, vAnalytics™ provides comprehensive insight to assist with infrastructure planning and deliver detailed billing information per customer. Accessed through secure HTTPS connections and role-based permissions, authorized users can easily view vAnalytics™ from any web browser.
Vyopta vAnalytics™ employs an innovative methodology that uniquely collects and processes data from video network infrastructure, including MCUs, gateways, gatekeepers, management systems and unified communications managers.
"Companies have and continue to make significant investments in video communications, perpetuating the need for more and more information about the performance of their investment," said Rick Leung, CTO of Vyopta. "vAnalytics™ delivers just that - operational and business intelligence that enables companies to not only, with precision, justify existing investment, but to understand how to make video work even better for their organization - to ultimately deliver improved customer service, better patient care, broader student outreach, and so much more."
Vyopta vAnalytics™ 2.0 empowers organizations to:

Accelerate and expand adoption of video communications
Detailed usage and capacity analyses facilitate the broad deployment of video, particularly for expanding desktop deployments and ensuring reliability for ad hoc calls
Optimize use of current assets; plan and justify future investments
Operational metrics by device, group or geography support asset allocation, capacity planning and expansion forecasting
Accurate inventory of managed endpoints and infrastructure
Fulfill management and compliance reporting requirements
Automatic reporting for any time period removes risk of human error and delay of manual data processing and reporting
Achieve target service levels and quality of experience
360-degree view of the video environment ensures readiness and availability of endpoints and supporting infrastructure
Mitigate problems and troubleshoot before problems occur
vAnalytics™ collects and stores data infinitely, enabling review of any time period, to pinpoint problem areas and anticipate future constraints.
Foresee future demand on infrastructure
Present load on video communications infrastructure based on demand from scheduled video conferences and historical use patterns
Understand the ROI from the video investment
Thorough and accurate chargeback accounting and billing capabilities
Business-related metrics identifying video call volume by group or geography provide insight into the value of video to key departments and the business overall
Availability
Vyopta vAnalytics™ 2.0 is now available as a cloud-based application. To experience vAnalytics™, register for a 30-day evaluation at http://www.vyopta.com.
About Vyopta Incorporated
Vyopta is the leading developer of business intelligence and process automation applications for video collaboration, enabling operations intelligence, customer service and content publishing automation that unleash the power of interactive video communications. Vyopta enables companies to do more with video – revolutionizing the way they sell, service, communicate and innovate. The Vyopta family of products includes vAnalytics™, vAccess™, vPublish™, vSchedule™ and vControl®. For more information on Vyopta, visit http://www.vyopta.com.
###
Vyopta and vControl are registered trademarks of Vyopta Incorporated, and the trademarks of the Vyopta family of products are trademarks of Vyopta Incorporated. All other trademarks referenced herein are the property of their respective owners. Specifications subject to change without notice.