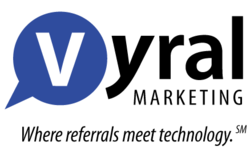 I know I've taken listings because of my Vyral Marketing videos; my name recognition is up and I noticed a distinct increase in out of town and out of area inquiries.
OMAHA, Nebraska, (PRWEB) March 12, 2013
March 12, 2013 –San Luis Obispo Realtor Hal Sweasey attributes a marked and steady surge in Email open and click rates, web traffic, and out-of-town/out of area home buyer inquiries at his Southern California real estate firm to the Vyral Marketing education-based Email database video marketing program he adapted in 2012.
Between October 2012 and February 2013, Sweasey's open and click rates on Emails going out to his customer database of about 4,000 are consistently high – 24- to 29- percent open rates compared to the industry standard of about 10 percent, and a 7- to 12- percent click rate, far above the industry standard of 3 percent.
The lure, Sweasey says, is in the two educational videos he records and puts out to his current and past client database every month as part of a video blog series, each averaging two- to four-minutes long and covering trends, advice and answers to pressing questions in the real estate industry.
Before discovering Vyral Marketing's educational video marketing program, Sweasey says he experimented with different marketing solutions – television, radio, print advertising and tech-based options – none of which did much more than lighten his wallet.
"I've tried everything as far as marketing is concerned, and nothing seemed to work," he says. "When I first heard about Vyral Marketing's customer database marketing program, I thought it could be a good way to stay in touch with my clients, but I had no idea it would have the impact it has.
"I know I've taken listings because of my Vyral Marketing videos; my name recognition is up and I noticed a distinct increase in out of town and out of area inquiries.
"It's a great way to build a name brand."
Vyral Marketing's video blog program is also in sync with Sweasey's client-centric philosophy that consistently provides his customers with two new video messages, month after month, conveying a sense of reliability and familiarity to which customers are drawn.
The real beauty of Vyral Marketing's "done-for-you" customer database marketing is that, with the exception of the five- to 10- minutes Sweasey spends recording the two videos each month, he does not have to commit any time to the production or distribution process - a primary reason it works for him.
"There's no way a guy like me could do this by myself every month," Sweasey says. "I have an Email database of more than 4,000, and all I have to do is record the video and Vyral marketing takes care of everything else, from editing to distribution, which is why it maintains its consistency and value.
"When you think about it, these two videos are reaching my entire database of old and new customers every month without fail, which is so valuable, and the results are obvious –look at the numbers. No other marketing strategy I've tried has been this successful."
In fact, when Vyral Marketing CEO Frank Klesitz first walked him through the video marketing program, Sweasey wasted no time diving in – and he's never looked back.
"At first I thought it would be a good way to stay in touch with my clients without having to do too much, but it turned out to be far more effective than I expected," Sweasey says.
Klesitz says that Sweasy's expertise, delivered to his Email database in short videos, is exactly what potential home buyers and sellers are looking for in a realtor – someone who is offering sage advice and industry insight, and at the same time projecting himself and his firm in a way that puts viewers – his potential clients – at ease.
"Consistency and developing a strong channel of communication with customers is key to the success of the Vyral Marketing program," Klesitz says. "Implementing a consistent plan for educating customers through video is the best way we know of to utilize a business owner's top asset – their existing customer database. It is a cost-effective way to increase referrals and repeat sales.
"We offer Realtors like Hal the opportunity to use video technology to gain more sales from their database of old and new customers with minimal time expenditure."
To learn more about Vyral Marketing's video blogging service for business, request a free consultation, visit the Vyral Marketing website, call 1-800-323-9974, or Email frank(at)getvyral(dot)com.
About Vyral Marketing:
VyralMarketing.com was launched in 2009 by Frank Klesitz to provide "done for you" education-based customer database marketing services to businesses and independent service professionals. Vyral Marketing offers a cost-effective complement to traditional advertising that results in more referrals and repeat sales. Businesses who follow the Vyral Marketing program for 12 months can expect at least 10 percent of their customer database to buy again or refer others.
For a flat fee of $525 per month, Vyral Marketing customers receive video editing, custom article writing, social media marketing, Email marketing, and personalized feedback and coaching. In 2012 alone,135 Vyral Marketing clients recorded more than 2,600 informational videos for distribution to their customer databases. Each Vyral Marketing client receives a monthly coaching call to receive personalized topic recommendations and scripts upon request. Vyral Marketing also provides a staff of video editors, writers and administrative personnel to handle the entire process, including distribution to the client's customer database via Email and social media.
###