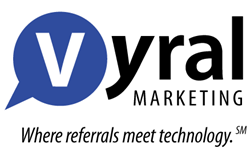 Vyral Marketing makes it easy, even if you've never made videos before.
Omaha, NE (PRWEB) March 27, 2013
Since adding the Vyral Marketing database video marketing plan to her firm's promotional strategy, Palm Beach Realtor Lisa Treu says the insider advice, coaching and custom content provided by Vyral Marketing's staff of expert consultants has increased her exposure, reconnected her with her customer base, and helped her find her voice.
Treu, co-owner with husband Steve Treu of Treu Group Real Estate, in Palm Beach, Florida turned to Vyral Marketing's "done for you" database video marketing program to bridge a gap that had deepened between her team and their customer base over time. The problem began at a time when the Treus were returning to the Palm Beach Realty scene after a hiatus, and turned to other marketing options that did not offer enough personalized face time to re-establish relationships with customers and potential customers.
It wasn't long after Treu adapted the Vyral Marketing video program to her marketing plan before she realized the impact her videos were having on customer response, including new referrals surfacing with each video released.
"I'm getting reconnected to people, it really does humanize you," she says.
Treu admits she resisted signing on to the Vyral Marketing program at first out of fear – fear she wouldn't find fresh topics to speak about every month, and fear of not being able to deliver new videos consistently. But her fears were quickly put to rest, thanks to the skilled coaching of Vyral Marketing's Josh Cunningham, who provided Treu with the content and tools she needed to make it happen.
Those tools include insider advice on the hottest real estate topics circulating locally and nationally, and expertly written custom content to provide Treu with an individual message that customers and potential customers respond to.
"They tell us exactly what to say on the videos, and we're using information you can't get anywhere else," Treu says. "Through my video blog, I can share that content with my customer database and connect on a one-on-one basis."
Prior to signing on with Vyral Marketing, Treu says she had already used video technology to showcase home interiors and exteriors on the company website, but her team didn't have a good strategy for video marketing. Treu says that Vyral Marketing's coaching and expertise has been vital to the success of her educational videos.
"Vyral Marketing makes it easy, even if you've never made videos before," she says.
Each month, Treu and Cunningham sit down and plan the content before shooting the two videos that are released to her Email database; Vyral Marketing presents a completed script in time for shooting.
"We've created a series of videos, and Vyral Marketing has done everything," True says. "They create the landing page, they write custom content for me, and when it's all said and done all I have to do is shoot the video and they do all the rest."
The exposure, she says, has driven traffic and resulted in at least one or two new referrals with each video that goes out. Treu credits the response to the fact that the two-minute videos she creates are informational, based on questions and concerns raised by Palm Beach County and Martin County real estate customers on everything from selling and owning homes in the area to information on taxes, insurance savings, short sales and foreclosures, home valuations and more.
"The Vyral Marketing database video program is definitely in the Keller Williams model for ROI," Treu says. "Their whole strategy just works seamlessly; I see the value in its entirety.
"They have taught me that you don't have to have it all figured out yourself, they guide you through the process and Vyral Marketing does all the work. They view us as partners, and they are as committed to our success as we are."
To learn more about Vyral Marketing's video blogging service for business, request a free consultation, visit the Vyral Marketing website, call 1-800-323-9974, or Email frank(at)getvyral(dot)com.
About Vyral Marketing:
VyralMarketing.com was launched in 2009 by Frank Klesitz to provide "done for you" education-based customer database marketing services to businesses and independent service professionals. Vyral Marketing offers a cost-effective complement to traditional advertising that results in more referrals and repeat sales. Businesses who follow the Vyral Marketing program for 12 months can expect at least 10 percent of their customer database to buy again or refer others.
For a flat fee of $525 per month, Vyral Marketing customers receive video editing, custom article writing, social media marketing, Email marketing, and personalized feedback and coaching. In 2012 alone,135 Vyral Marketing clients recorded more than 2,600 informational videos for distribution to their customer databases. Each Vyral Marketing client receives a monthly coaching call to receive personalized topic recommendations and scripts upon request. Vyral Marketing also provides a staff of video editors, writers and administrative personnel to handle the entire process, including distribution to the client's customer database via Email and social media.