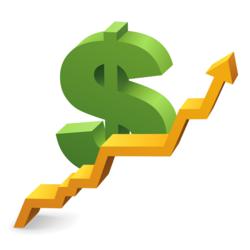 Cleveland, Ohio (PRWEB) April 03, 2013
Reimbursement Forum members were presented with the FY 2014 wage index results at their March 21 meeting where they learned that Northeast Ohio hospitals can expect $10.4 million in additional reimbursement thanks to The Center's wage index project. For months, The Center for Health Affairs and its contracted wage index professionals from the Reimbursement Alliance (RA) Group have been working with the region's hospitals on a project to maximize wage index; preliminary results suggest these efforts have truly paid off.
As a result of this year's project, wage index factor is expected to increase, rising from 0.8996 in FFY 2013 to 0.9274 in FFY 2014. This increase places the greater Cleveland region's wage index higher than almost every other region in the state, with the exception of Columbus. This increase reverses a long term trend in which greater Cleveland has had one of the lowest wage index factors in the state. The consultants noted that though the actual wage index number is not final – and in fact is likely to change since adjustments across the country have yet to be filed – Northeast Ohio hospitals can be confident that the increase in reimbursement will remain the same.
The FY 2014 wage index results for Greater Cleveland hospitals translate to an additional $8.3 million in inpatient reimbursement and $2.1 million in outpatient reimbursement. These figures do not include any additional revenue that might be associated with commercial business that is tied to Medicare rates, which is likely to be close to $2 million additional dollars.
Wage index is a factor used by the Centers for Medicare and Medicaid Services (CMS) to account for regional differences in the cost of wages in the Medicare reimbursement formula. The wage index assigned to a region by CMS can have a significant impact on the level of reimbursement that region receives for Medicare patients, which is why it is so important for Northeast Ohio hospitals to regularly review the data used to derive the wage index and present it to CMS as advantageously as possible.
For more information on the FY 2014 wage index results please contact Lisa Anderson at lisa.anderson(at)chanet(dot)org or 216.255.3660 or George Jeney at george.jeney(at)chanet(dot)org or 216.255.3666.