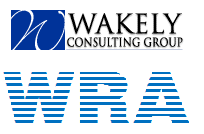 Understanding risk adjustment is now more important than ever for a health insurer. The tools need to be transparent and results need to be carefully reviewed.
Denver, CO (PRWEB) March 22, 2013
Wakely Consulting Group (WCG), a national actuarial and healthcare reform consulting firm announced the newest release of the Wakely Risk Assessment (WRA) model today. The model is available at http://www.WRAmodel.com. Version 2.01 includes an important and timely upgrade, which allows the flexibility to calculate risk scores using risk adjustment methodology published by the US Department of Health and Human Services (HHS).
Risk adjustment is a critical part of the health reform provisions that take effect in 2014. The HHS risk adjustment methodology will be used in 2014 across the country to risk adjust health plans in commercial small group and individual markets. Generally, health plans enrolling healthier than average individuals will make a payment to plans that enroll members that are sicker than average.
According to Syed Mehmud, Director at Wakely Consulting Group's Englewood, CO office, "Knowing the risk profile of the enrolled population is now more important than ever. The potential impact of the risk adjustment process to the overall revenue of a health plan can be significant, which has been demonstrated in a landmark risk adjustment simulation project that Wakely recently conducted (details are available here). Health plans need to get familiar with the HHS risk assessment process in order to get ready for the post reform environment. Risk adjustment is a zero-sum game, and a health plan may suffer adverse financial results if they do not prepare their data adequately for risk adjustment next year. Running the HHS model on their data and reviewing results in detail is a great first step. The time to do this is now."
Already used by many organizations, the WRA model is open-source with a well-documented code base, which promotes much needed transparency in understanding risk adjustment results. In addition to the HHS approach the model includes the WRA mappings and algorithm which is significantly more accurate as tested on a benchmark database. "Version 2.01 packages two powerful algorithms into a simple and easy to use model, with either model being more appropriate than the other for a given application. The WRA model provides a robust foundation for a wide variety of applications related to risk-assessment", notes Mehmud. For more information on this model please visit the model website or contact Syed Mehmud by phone (720) 226-9803 or by email SyedM(at)Wakely(dot)com.
About Wakely Consulting Group Inc. (http://www.Wakely.com)
Wakely Consulting Group is a nationally-recognized health care financial and actuarial consulting firm serving nationwide health plans, insurance companies, government regulators, employers, healthcare providers and other stake-holders in health care, managed care and health care reform markets. Wakely Consulting Group assists clients with product pricing/premium development, feasibility studies, predictive modeling, actuarial certifications and filings, operational analysis, compliance, and other financial and management aspects of their business. Wakely Consulting Group is headquartered in Clearwater, FL, with additional offices in Denver, CO; Louisville, KY and Boston, MA.