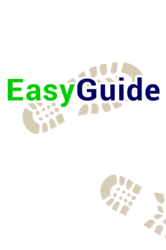 Let your phone do the talking...bring cities to life with EasyGuide GPS walking tours and podcast guides for your Apple/Android smartphone!
London, UK (PRWEB UK) 28 March 2013
EasyGuide GPS is the latest product from the Sound Technologies Group to bring cities to life with fascinating walking tours and city guides. Sound Technologies has been enabling bus, boat and train operators to deliver GPS sightseeing tours to tourists the world over for just over a decade. They have now taken that expertise and packaged it in a smartphone app.
The EasyGuide GPS smartphone app was therefore born, to deliver the same GPS tour experience but this time on Apple or Android smartphones. EasyGuide GPS is able to provide GPS walking tours, audio/visual podcast guides and other sightseeing content on any smart phone. The same app can even be used to provide audio guides to museums, although naturally GPS is not used for these!
Tourists simply select a city to browse and purchase available content for that city. Once they have purchased a walking tour or audio guide, it will remain available for to enjoy for 14 days. New cities are continually added, so if EasyGuide GPS does not yet cover a city that the user is interested in then chances are it will soon. It is also possible to request that a tour is added for a particular city by contacting the EasyGuide GPS Feedback Team from within the App.
Walking tours provide both audio and visual content at specified points of interest and are designed with a specific start point and end point in mind. As each point is reached on the tour, the audio commentary will begin automatically. There is a manual option available as well. Visual content will be displayed on the screen, but since some users like to use background mode, that is available too. In that case, audio will still play but pictures will not be visible unless the screen is activated. Some tours are audio only and are clearly labeled as such.
EasyGuide GPS audio podcast guides are not designed to have a specific start and end point, or to take a person from point to point. They are a collection of lively and animated commentaries on certain sights within a city. The commentaries will trigger automatically if the podcast is loaded when a point of interest is reached. The content is always available on the phone for ready access to interesting information about landmarks and tourist attractions.
There is a function within the App to check for any new content, and EasyGuide will also send push notifications when new tours are uploaded.
The app will be launched with four walking tours of London, and one audio podcast guide to London narrated by welsh broadcaster Tim Richards. A number of other UK cities will be launched in the next few days. Details of those GPS walking tours, including tours in Cambridge, Bath, Brighton, Edinburgh, Glasgow, Oxford, Stratford-upon-Avon and York, are available on the EasyGuide GPS website, http://www.easyguidegps.com/.
EasyGuide GPS has been developed by EasyGuide GPS Limited, part of the Sound Technologies group of companies.
Sound Technologies Limited, the founding company of the group, is the developer of the EasyGuide GPS Passenger Information Systems which are widely used on vehicles such as buses, boats, trains, etc. EasyGuide on-vehicle systems are available with one language via a vehicle's PA system or multiple languages via headphones. Screens to display visual content are also available. All content is GPS triggered.
For more information on the EasyGuide GPS smartphone app with walking tours or any of the other products offered by Sound
Technologies Limited then please contact them at:
Email- info(at)easyguidegps(dot)com
Phone- 079 465 44352